I have recently been looking for a good converter that can convert my video files into DNxHD (which many people say is fantastic for editing). The problem is that I can't a free converter that does this. Any other suggestions?
Need to convert incoming video files to DNxHD to use in Avid Media Composer? Here we have 2 best methods to help you transocode video to DNxHD codec without quality loss.
DNxHD
DNxHD is a more editor friendly format as every frame is compressed separately instead of relying on previous frames and therefore the editing software can easily seek frame accurately in the video without need to decompress any intermediate frames. It is still a lossy format so take that into account when choosing the bitrate, larger is obviously better, downside is the space requirement.
Option 1 – FFmpeg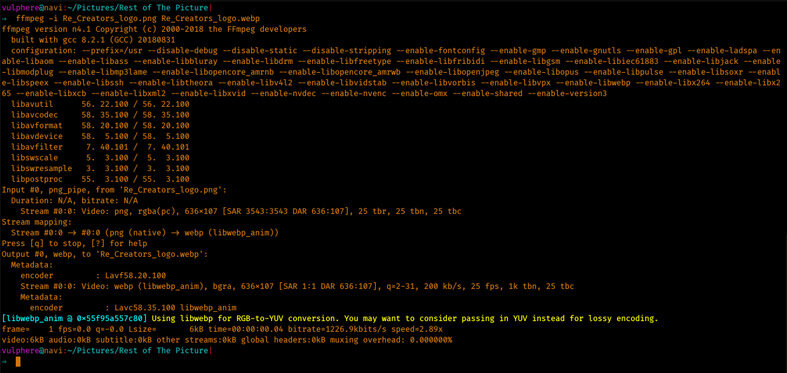 Our research has shown that a number of answers lie in a cross-platform free open-source command line application called FFmpeg. However, there is a snag. With any command-line app, you need to communicate with it using text based commands in Terminal, which isn't the most user-friendly interface. Take a look at this example, if you were to type this into Terminal…
ffmpeg -i ~/Desktop/Scripts/abc.mp4 ~/Desktop/Scripts/convertedabc.avi
With this instruction, you could take an mp4 file on the Desktop called abc.mp4 and convert it to an avi file called convertedabc.avi, but you have to get all the formatting of the text exactly right and all the characters have to exactly correct or at best it won't work and at worst you can do serious damage, so not the easiest way to communicate with an application.
There is detailed information in the FFmpeg documentation and if you are comfortable with command line tools then this is a powerful set of tools.
Youtuber '0612 TV w/ NERDfirst' has produced a video showing how you can use FFmpeg. This video consists of three main parts – Installing FFMPEG, some fundamental notes about how it is used, as well as some filters and effects it supports.
Option 2. DumboFab Video Converter – Best Video to DNxHD Encoder
If you don't want to be held back by slow and complicated processing and you're looking for the best option to transcode any video to Avid DNxHD codec or other professional codecs, DumboFab Video Converter for Mac will be your best choice. The expert DNxHD converter program is available for MacOS Big Sur or lower and it has a Windows version compatible with Windows 10 and lower.
The program is very easy to use and it comes with two optimized DNxHD codec presets. With it, you can convert almost any video files including but not limited to MP4, MTS, MXF, H.265/HEVC, MKV, MOV, VOB etc. to DNxHD codec in 3 simple cliks. The result DNxHD codec ensures the maximum editing quality and efficiency when working with Avid Media Composer, DaVinci Resolve and more. Besides DNxHD, you can also encode to professional codecs like ProRes, Apple Intermediate Codec for for fast and fluid workflow.
After downloading, install and launch the program, directly drag the video clips to the program for conversion. Batch conversion is well supported so you can add multiple files.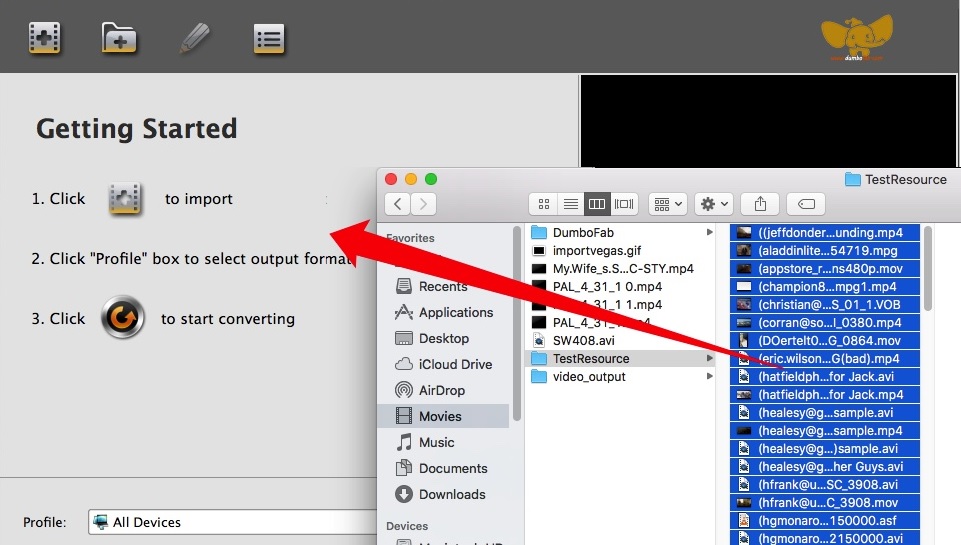 Next, click profile from Editing Software you can select DNxHD 1080p or DNxHD 720p as the output file. Both of the profiles can generate files with best image quality and better editing performance for smooth editing in Avid MC, DaVinci Resolve, etc.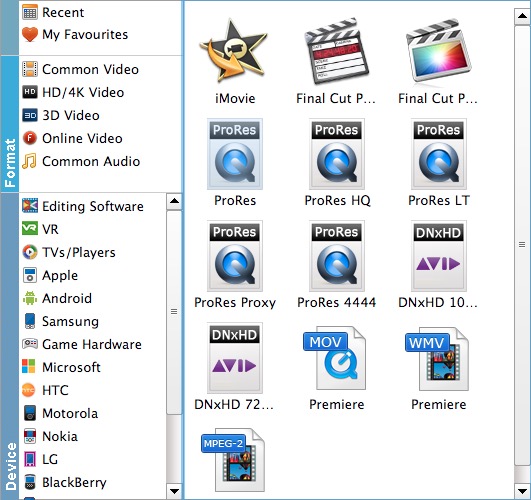 Tip: You can click "Settings" button right besides "Format" and enter "Profile Settings" panel to adjust video size, bit rate, frame rate, sample rate and audio channels.
OK, it's almost done here. Now you just need to click the Convert button on the right bottom. Then the smart Avid DNxHD Codec Transcoder will start transcoding videos to DNxHD immedaitely.