I have a MPG file that I cannot watch on my computer. My computer will play MP4. So any program help me convert MPG to MP4 easily?
If you are looking for the best ways to convert MPG to MP4, this article is for you as it covers exactly that in great depth. You will not only get to know the best MPG to MP4 converter tools but also learn how to actually perform the conversion. Let's get started!
Part 1. Why Convert .MPG files to .MP4
The video container format MPEG, written MPG back when Windows could only handle 3 letter file extensions, is abbreviated from Motion Picture Experts Group. Video compression formats MPEG-1 and MPEG-2 are generally used, with resolutions up to 720i, which has now been superseded by MPEG-4 Part 2, which is stored in the container format MP4.
MP4 is an international standard and probably the most popular video and audio file container at present, with native support in Windows, Macs, iOS, and Android devices. Although the format is lossy, this enables small file sizes, whilst retaining a good level of video quality.
You might want to convert MPG files to MP4 because MP4 is more widely supported.
NOTE: It's important to distinguish between file container formats and compression formats, or codecs. For example, MP4 is a container, and can hold different types of video compression, for example, MPEG-2 Part 2, MPEG-4 AVC, or HEVC, as well as audio (again compressed in a variety of formats) and metadata (for example subtitles). Some codecs can be wrapped in multiple different containers. Containers are sometimes referred to as file extensions, e.g. MOV, MP4, or AVI, but it's important to remember that there can be different types of video within these file formats.
Part 2. How to Free Convert MPG to MP4 with VLC
VLC is a widely used cross-platform media player that supports all key formats like MP4, MPEG, AVI, MOV, and more. The player also supports file conversion and thus can be used for converting your MPG files to MP4 in a quick, simple manner. Under the advanced settings, you can choose the target file codec, frame rate, and other parameters. 
Step 1: Open the VLC player app on your system, and from the Media, the menu, select the Convert/Save option.
Step 2: An Open Media pop-up window will open from where click on the Add button to browse and import the local MPG files to be converted. Expand the drop-down menu at Convert/Save option on the bottom-right corner and select Convert.
Step 3: A new Convert window will open where to choose the desktop folder to save the converted file at the Destination file: option under the Destination section.
Step 4: Under the Settings section, expand the Profile list and select MP4 as the desired target format.
Step 5: Click on the editing icon that will open the Profile edition window from where you can change the parameters from the Video Codec tab.
Click on the Save button after making the changes.
Step 6: Finally, click on the Start button that will start the file conversion process and will save the converted file to your selected folder at the desktop.
Part 3. How to Lossless Convert MPG to MP4
Though VLC is a basic and simple tool for converting your files but lacks lossless conversion with additional features. Hence, a more smart lossless MPG to MP4 converter is needed.
DumboFab Video Converter is a comprehensive Windows MPG to MP4 converter that carries all the goodies necessary for the success of the task at hand. Starting with support for all the popular MP4, MKV, DVD, AVI, MPEG, MOV, WMV, and MP3 formats, you need not seek any external tools.
And yes, you can convert MPG video files into the native MP4 format equivalent or to specific devices like Apple's iPhone, Android smartphones, tablets, consoles, smartwatches, and more. The full-range device compatibility offered by this MPG to MP4 converter allows you to support even the old feature phones.
Even better, the provided conversion presets, batch conversion and top-notch algorithms go a long way to ensure efficiency and exemplary output delivery.
How to transcode MPG video file to MP4 with DumboFab Video Converter
Step 1. Load source MPG files.
You can simply drag and drop source MPG videos into the main screen of the video converter or click "Add Video" button at the top left corner to browse and select target files.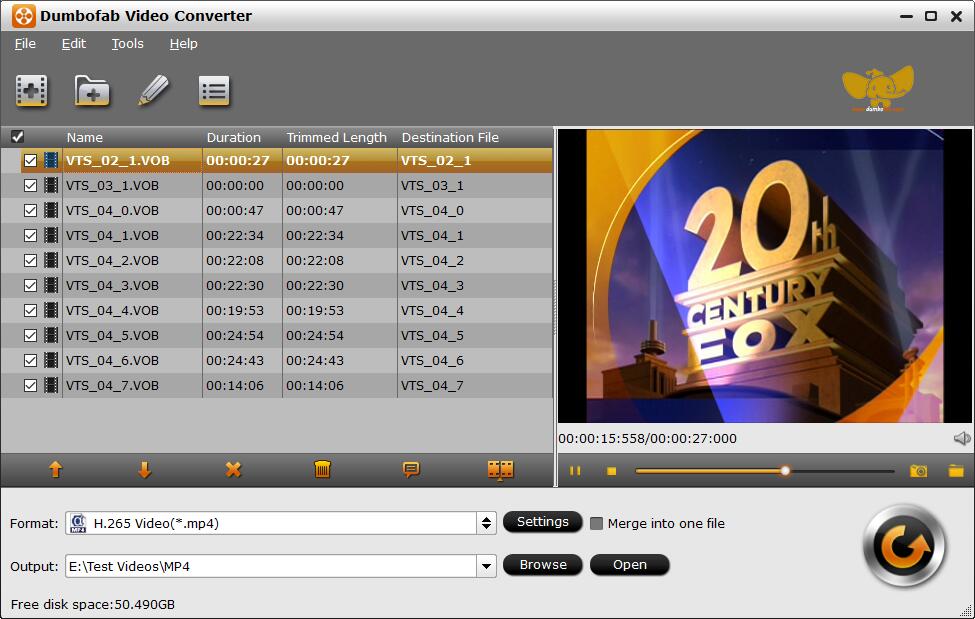 Step 2. Select MP4 as the output profile.
From Fomrat drop-down list, you're recommended to choose H.264 encoded MP4 from Common Video category as the output format because the H.264 encoded MP4 profile is widely supportd by almost all devices and media players. You can also choose H.265 Video(*.mp4) or the device profile as the output profile per your needs.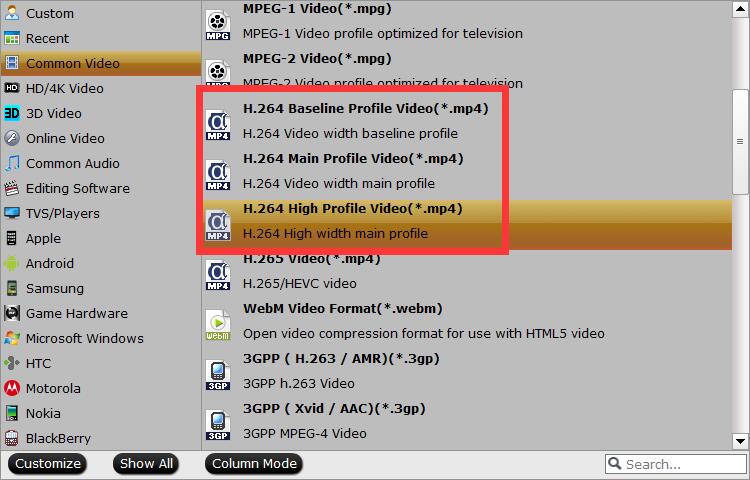 Please note: Adjusting these variables have some effect on the re-encoded video quality. You can go smaller, only at the cost of quality loss.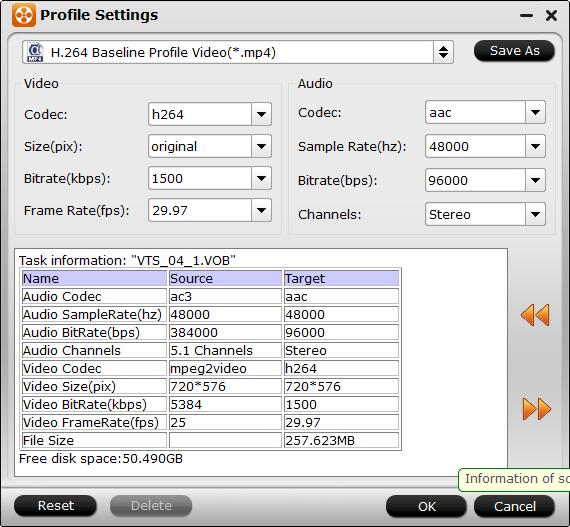 Step 3. Begin converting MPG to MP4.
When you have finished everything, simply click "Convert" button to perform MPG to MP4 conversion in no time.
Conclusion:
Here I have extensively given you the various ways you can convert MPG to MP4 both conveniently and with exemplary results, thanks to featuring the top video conversion software fit for the job. You have the chance for an all-around experience too by working from multiple platforms Windows or Mac, depending on the app you pick. Personally I perfer DumboFab Video Converter. Have been a very satisfied user of several of their products for six months now and have found their customer support to be fantastic!