Nowadays, most digital devices are using micro SD cards and SD cards to extend the storage capacity. So users can save files such as pictures, video files, music files, etc on the device. This tiny storage device becomes more and more popular among users around the world. However, with the widespread use, unexpected data loss disaster happens frequently. Even if you take every precaution to avoid the accident, it may still happen one day.
In this case, EaseFab Data Recovery becomes quite important for you to rescue your data containing important information. It is a reliable data recovery tool that provides a great method to recover data from a micro SD card.
With the ultimate and professional data recovery tool, you can recover lost data from almost all devices or storage media with ease, such as PC/laptop hard drive, USB flash drive, SSD, external hard disk, pen drive, floppy disk, digital cameras, action camera, drone camera, dashcam, camcorder, video player, music player, DSLR, SD card, PC, HDD, etc.
How to Recover Deleted/Lost Data from Micro SD Card using EaseFab Data Recovery
Step 1. Select the Micro SD Card to Scan
● Attach the Micro SD card to your computer: This can be done either with a card reader or by directly connecting the device that contains the card to your machine.
● Launch EaseFab Data Recovery, and then find and select the Micro SD card under "External Drivers". Click "Next" to enter a window that contains different recovery modes. Here you're recommended to select "Quick Recovery" mode, after that, click "Start" to begin the scanning process.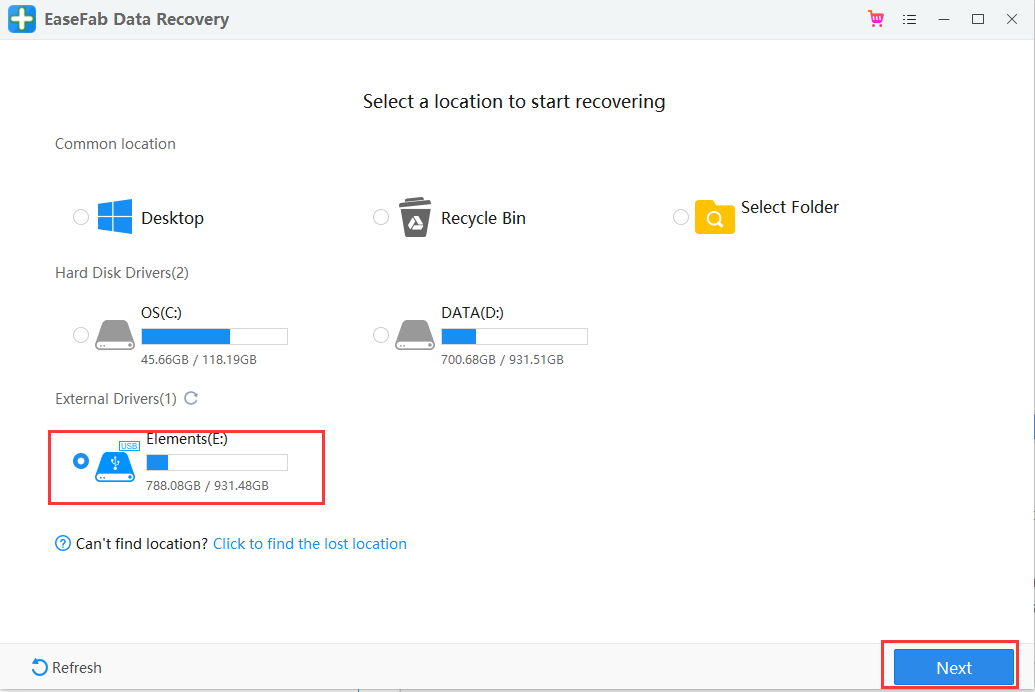 Step 2. Check for scan results to find lost photos and videos
Once the scanning completes, click "Pictures" (or "Videos") in the left panel. If you want to locate the lost or deleted photos or videos, click "Deleted" on the top list of left panel. You can quickly locate a specific type of file by using the "Filter" feature as well as the "Search" option.
Tips: You can double-click the photos to check if they are the wanted files. And you can switch to "Preview Mode" to have a better image display.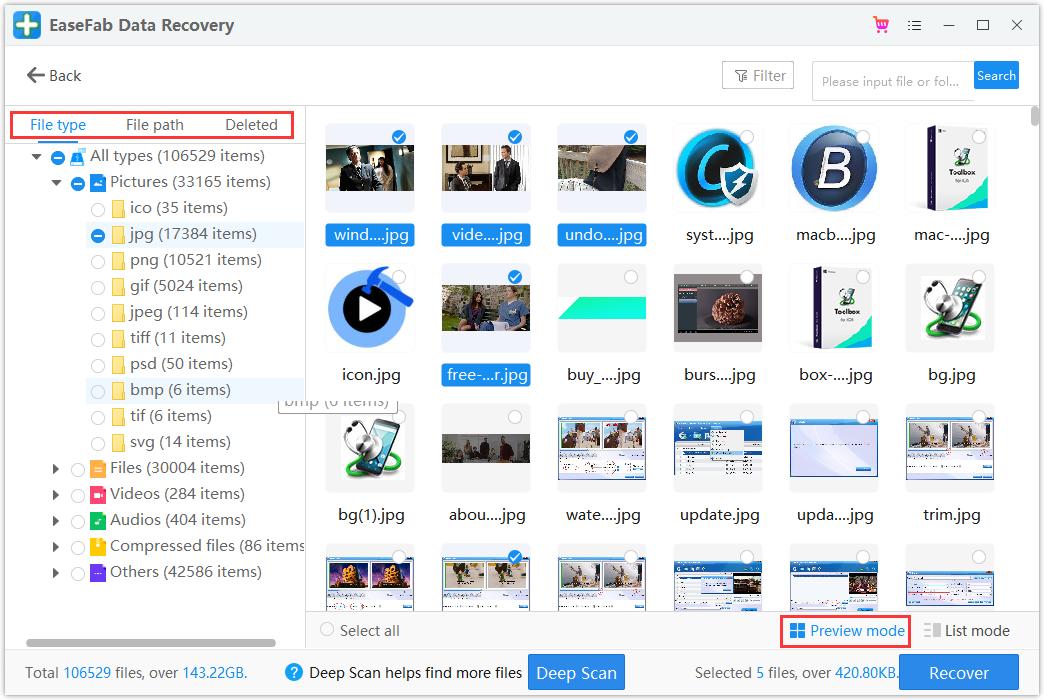 Step 3. Recover Photos and Videos from Micro SD card
● Choose desired image and video files and click "Recover".
● Choose a different location to save the recovered files instead of the original Micro SD card.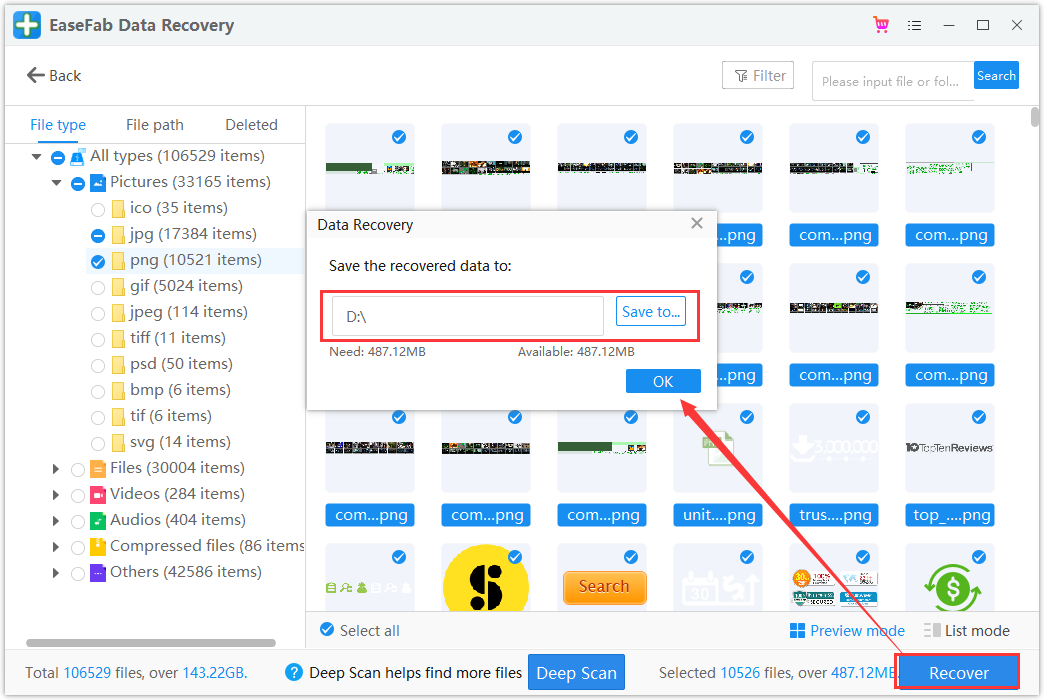 Micro SD Card VS SD Card (The Difference)
What is a micro SD card? What is an SD card? What's the difference between them? Micro SD card is a type of removable flash memory card used for storing information. It is the smallest memory card in size. It is also called TF card, TransFlash and microSD. SD card is a proprietary non-volatile memory card format developed by the SD Card Association (SDA) for use in portable devices. The most obvious difference between them is their appearance. The standard size for an SD card is 32mm x 24mm x 1.4mm, While the measured size of a micro SD card is only 15mm x 11mm x 1mm.