Due to the improper preservation or frequent use, you can find that the DVD or Blu-ray disc is not playable. A scratched DVD or Blu-ray disc has the lower quality than before. Well, don't worry. Thare are possible ways to remove scratches from your disc. Now, let's see how to repair a scratched Blu-ray or DVD disc.
Part 1: Check Whether Your Scratched DVD or Blu-ray Disc Is Repairable
Not all scratched DVDs are repairable. To save time on meaningless attempts, you can have a small test to access the damage. Just hold the disc up in the sunlight. If you can see the sunlight shine through scratch directly, then the scratched DVD or Blu-ray disc seems to be unrepairable. You had better buy a new disk. If your disc is scratched in circle, then it is also a badly scratched DVD or Blu-ray disc. In a word, it is hard to fix a badly scratched DVD with small tricks.
If there are just small scratches on the surface, the success rate of scratched disc repairing will be high. In addition, if most of your recently-played discs are scratched, you need to check the DVD/Blu-ray player or drive too.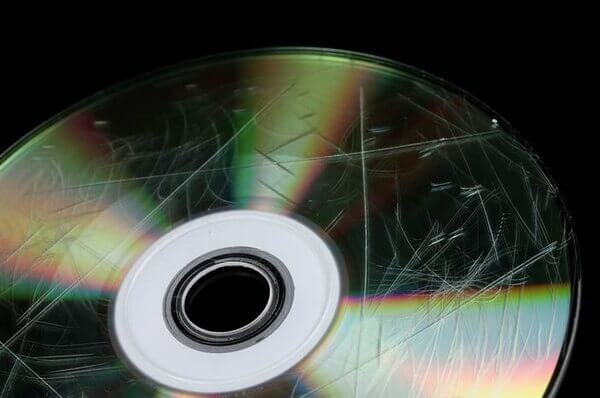 Part 2: How to Fix a Scratched DVD or Blu-ray (7 Ways)
To start with, you can use a soft, clean and slightly damp cloth to clean a scratched DVD. After cleaning a DVD full of dirt, oil and finger marks, you can fix a scratched disc with the following materials.
Way 1: Use Toothpaste to Fix DVD/Blu-ray Scratches
Prepare a toothpaste without abrasive particles or gels. Otherwise, there will be new scratches on your DVD. Squeeze toothpaste on the disc. Later, use a soft cloth to polish off the scratches. You can clean DVD disc from the center to the outer edge in a straight. Dry the disc. Make sure there is not toothpaste or water left on your DVD or Blu-ray disc.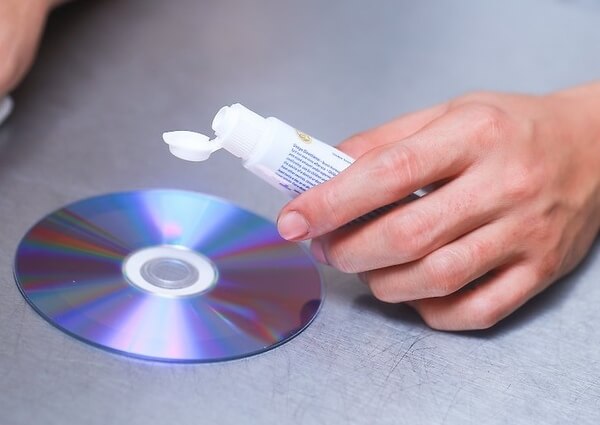 Way 2: Use Banana to Polish the Disc
Banana can be your DVD scratch remover too. You can polish the DVD disc with banana to remove scratches. Just spirally and gently rub your scratched disc with banana for about 60 seconds. Later, you can clean and try the disc to see if your scratched DVD is fixed or not.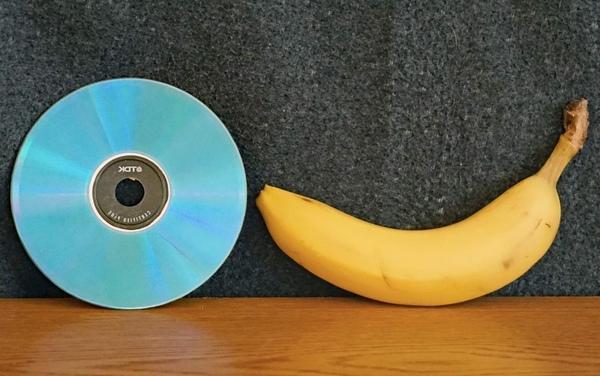 Way 3: Use Wax Furniture Polish to Remove Scratches from DVD/Blu-ray
You can repair scratched DVD or Blu-ray disc by using wax furniture polish. Moreover, you had better prepare a jewelry polish soft cloth to prevent extra scratches. Rub the scratched DVD disc with furniture polish. As a result, the DVD scratches will be filled. You can clean a disc with scratches through the similar products.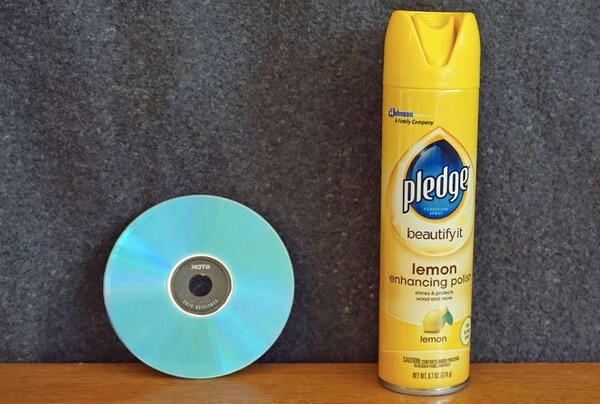 Way 4: Use Disc Repair Kits to Fix Gently Scratched Discs
You can buy DVD or Blu-ray disc repair kits from online or local stores. Then follow the guide or tutorial video to remove scratches, dust, fingerprints and other damages from the surface of your DVD or Blu-ray disc.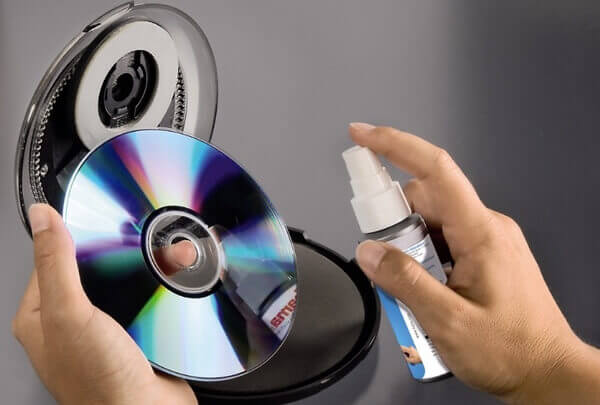 Way 5: Use Creamy Peanut Butter to Smooth Out DVD/Blu-ray Scratches
Because of its unique oiliness and stickiness, you can use repair a scratched Blu-ray or DVD. As a result, some gaps left from scratching will be filled. After wiping clean the disc, you can check if you can fix a skipping DVD, Blu-ray or CD.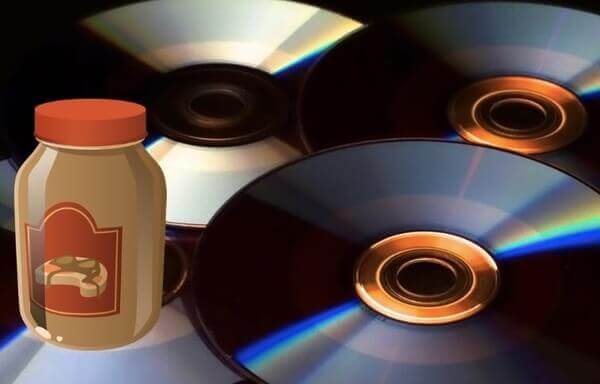 Way 6: Use Magic Eraser
Magic eraser plays an important role in household cleaning. You can wet the magic eraser, and then rub over the reflective surface with the dry magic eraser lightly. Some disc scratches can be smoothed without affecting the underneath data. What's more, you can use magic eraser to clean the surface of your phone, computer and other objects.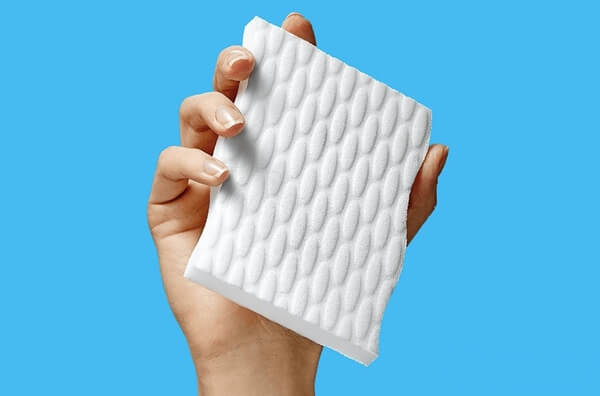 Way 7: Use Vaseline or Petroleum Jelly
You can also get scratches off a CD, DVD or Blu-ray by covering Vaseline or other similar CD/DVD/Blu-ray scratch removers. Remember not to rub the surface of the disc too thick. To totally remove Vaseline and other smudges, you can use alcohol to repair and clean your disc. It can be your best way to clean a disc.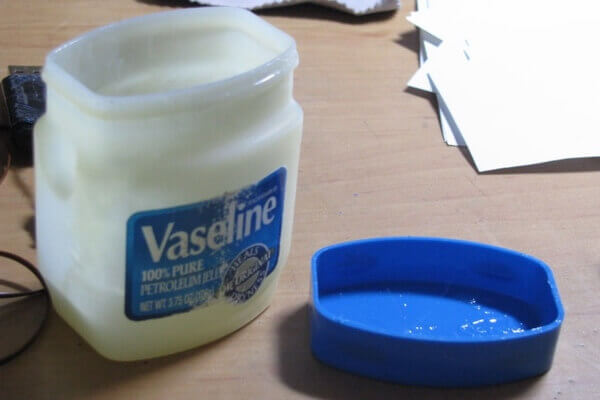 Part 3: Best Way to Protect And Preserve DVD or Blu-ray
Since DVD and Blu-ray can be easily damaged, many people are looking for ways to protect and preserve their favorite discs. In fact, the best way to protect a DVD or Blu-ray is to make a copy and put it in a safe place. You can do this with DumboFab Blu-ray Ripper, an ideal DVD & Blu-ray ripping and copying software that allow users to digitize Blu-ray and DVD collection without quality loss. The program converts any Blu-ray and DVD movies to MKV, AVI, MP4, WMV, FLV, MOV, etc. with fast ripping speed. And it also allows backing up your DVD and Blu-ray movies with 1:1 original quality in only one-minute.