Q1: Why does VLC suck so much at playing .mkv files?

Q2: I'm trying to watch Band of Brothers in .MKV format, and the video frequently freezes, and has some weird artifacting where everything goes gray and there's some barely distinguishable movement among the gray. Anything I can do? 
VLC Media Player is a good option to play MKV files in most cases. We will also look at reasons why you might have trouble with VLC Media Player and suggest some alternatives or troubleshootings.
Does VLC Play MKV Files?
In general, the VLC player can easily recognize and play most multimedia files and DVDs, Audio CDs, VCDs, and various streaming protocols, including MKV files.
Troubleshooting: Slow, choppy, jump video playback
If you are experiencing choppy or jumpy video playback, it could be down to a couple of factors. The first is that the video could be H.265 / HEVC, which is a relatively new standard still under development and VLC's support of it is experimental (as of May 2015).
The more likely cause of the problem however is down to hardware. Most content that is online in MKV is high-definition in H.264 / AVC, and if you CPU / GPU is inadequate to decode it, you will get jumpy or shaky playback.
Solution 1: Go to the VLC Menu Tools > Preferences, and in the preferences window, click on the All radio button on the bottom of the window. Now select Input/Codecs > Video Codecs > FFmpeg and disable hardware decoding on the list that appears.
Solution 2: To try getting MKV playing in Windows Media Player.
Solution 3: If you're still having issues while playing MKV including 4K MKV (dragging, error screen, choppy video), you can try to convert MKV to DivX, WMV, MPEG-4, and other VLC-supported formats as an alternative. Then DumboFab Video Converter comes in handy, which is capable of 150+ video/audio format conversion and playing MKV with an inbuilt player.
 This tool works smoothly on both Windows (Windows 10) and Mac's latest system (macOS Big Sur). And it is also very intuitive and easy to use thanks to its sleek and modern user interface. 
How to convert MKV for VLC Player
To begin with, you need to download and install DumboFab Video Converter Windows or Mac version on your computer. After this, you can move to the following steps to convert your MKV for VLC. Here we will take the Windows version for example.
Step 1: launch the MKV file converter on your Windows or Mac, click Add Video button to import the MKV files to the program. Alternatively, you can directly drag and drop the videos to the program, and the files will be loaded to the converter automatically.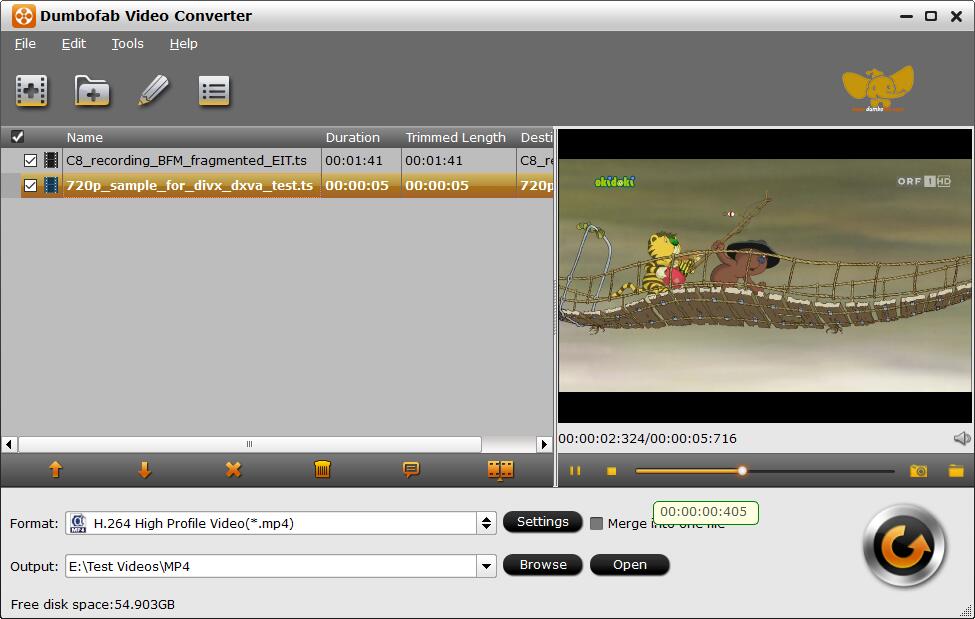 Step 2: From Fomrat drop-down list, you're recommended to choose H.264 encoded MP4 from Common Video category as the output format because MP4 is is the most popular video format for almost all devices and media players.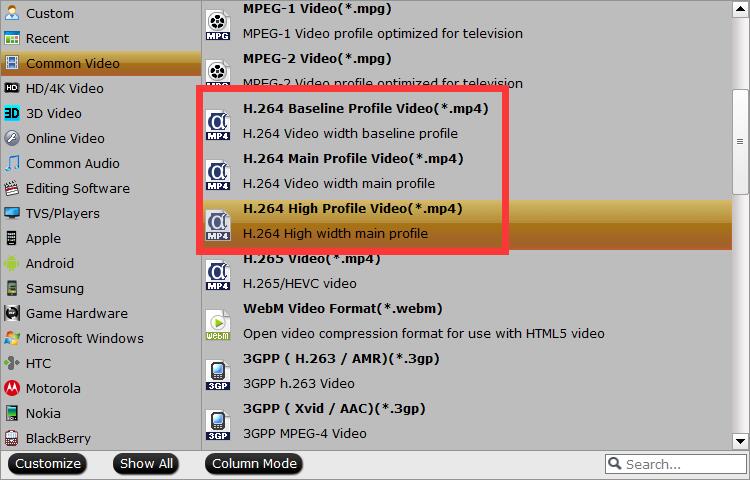 Step 3: Click Browse to specify the output folder where you want to save the converted MKV video. Then click the Convert to proceed with MKV to VLC conversion.