The demand for a video converter for Mac increases, especially when you reach out to platforms other than macOS. For example, you have some nice trip videos captured by your iPhone and want to share on YouTube; you have a substantial library of movies and TV shows that span years of downloads and copies, but only to find them unwatchable on your Apple TV. What if you want to play 4K video on old Mac that isn't 4K capable? Downloading a free video converter for Mac is the solution to convert videos from one format to another. Here, we will list 2021 top 3 video converter software for macOS Big Sur, Catalina or lower for your reference.
1. HandBrake 1.2.2 or later – Open source, free video converter for macOS Big Sur/Catalina
On macOS Catalina, you should never miss out HandBrake! It is a versatile, cross-platform and free transcoder for Mac, Windows and Linux, Windows for ripping and converting practically any type of video source for you to manage your video library. Handbrake provides an easy to use GUI while borrowing the exact libavcodec, libavformat and libvpx developed by FFmpeg team. So, you can enjoy both the efficiency – batch converting video formats/converting to target devices – and the powerful transcoding engine. And you may like HandBrake for another reason – tweak HandBrake into a DRM remover and Blu-ray Discs decrypter.
Pros: Powerful and efficient
Cons: Malware alert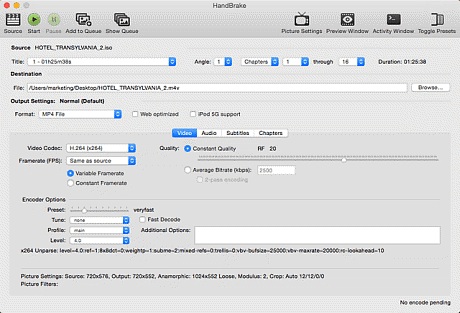 2. FFmpeg 4.2.1 – Open source, free transcoder for macOS Big Sur/Catalina
FFmpeg is an open-source free project widely used for formats transcoding, very powerful and developer-driven. "It supports the most obscure ancient formats like Indeo, up to the cutting edge HEVC videos." Many multimedia projects adopt FFmpeg as their key component so that they can provide format transcoding features along with other utilities.
However, without a GUI, users are still afraid of using it, seeing it as a tool totally for tech nerds. Using FFmpeg generally requires users to be familiar with command lines, but to convert a media format, one only need to remember or copy the same one simple command line:
– $ ffmpeg -i input.mp4 output.avi
Pros: Cover old legacy formats, weird formats and corrupted files
Cons: Not very user-friendly, something of a long learning curve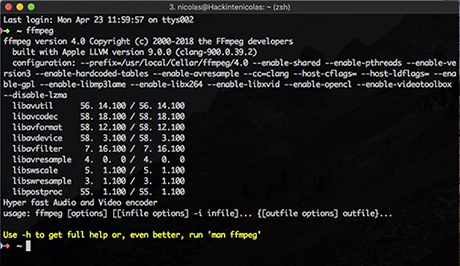 3. VLC Media Player – Freeware converter for Big Sur/macOS Catalina
VLC Media Player is a free and open-source video player that works on different platforms. It's very popular for its support for most formats and codecs. In fact, you can also use it to convert videos on Mac for free. It's able to convert videos to H.264, H.265, MPEG4, MPEG2, WMV, iPod, Android, YouTube, etc. It even allows you to convert non-encrypted DVDs to digital formats. The video converting on Mac is very simple.
However, there are some limitations as like slow conversion speed. Maybe it's not the best Mac video converter, but it works for most of us to make videos viewable on devices like MP4 for your iPhone.
Pros:
1. Free and work in most cases.
Cons:
1. Slow conversion speed.
2. Does not support batch transcoding.
3. Advanced users may find this tool a bit shabby.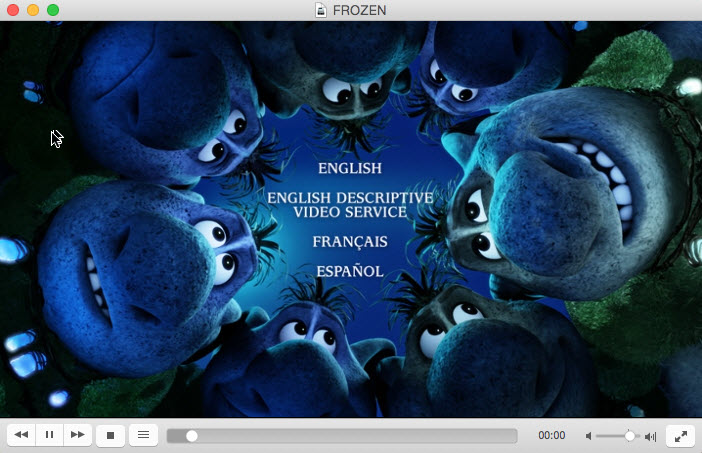 Now you've got a list of top 3 free video converter for macOS Big Sur and may have an idea about which one you favor.