"I can't Play MP4 video on quicktime , Please Help !!"
"Just wondering if you can play MP4 video files on OS X without having to install or buy anything. I've had such a pain with my windows machine in trying to find codecs to play these files. Gah! Just wondering if the Mac is also easier on this end too. I can't wait till Leopard because I'm jumping off this windows ship asap."
As the above users, you may get have the confusion is it possible to play MP4 on Mac OS X or have met the trouble can't play MP4 in QuickTime on Mac. In this article, we aim to explain the reasons why we can't play MP4 in HD or 4K UHD on Mac and offer you the solution to open and view MP4 files on Mac OS X efficiently.
Why Cannot Play MP4 Video Files on Mac
– Absence or incorrect installation of right Codec on Mac to play MP4 video
– Faulty media player on Mac in which MP4 file is tried to play
– Abrupt termination of media player or Mac system while playing any MP4 file may damage the file and make it unplayable when played next time
– Incomplete conversion or compression of MP4 video files
How to Fix MP4 Not Playing on Mac OS X
Method 1. Download Best MP4 Players for Mac
QuickTime is a multimedia framework developed by Apple Inc., capable of handling various formats of digital video (MP4, MOV), media clips, sound, text, animation, music, and interactive panoramic images. If the default QuickTime can't play your MP4 videos, try an alternative.
VideoLAN VLC Media Player
VLC player supports all the video and audio streams including MP4. You need not to install any codecs or filters to play .mp4 files.
Plex Media Center for OS X
Plex (a.k.a. Plexapp), is an open source media center for Intel-based Apple Macintosh computers, it has a 10-foot user interface design for the living-room TV. It supports a bunch of video formats including MP4.
Method 2. Repair Broken MP4 Video Files
If MP4 video files are corrupt, Mac may not play such videos in any of the multimedia players. In this case, you'd better download and install a video repair software to fix unreadable MP4 files on Mac OS X.
Method 3. Convert MP4 to Mac OS X More Compatible Format
As we know, MP4 is a container format. A part of MP4 files doesn't play on Mac may due to codec issues sometimes. To make the most of your MP4 video files, you'd better convert MP4 files to Mac or any other device, editing software, and media player friendly formats. To do it, you can try DumboFab Video Converter for Mac.
It enables you to convert MP4 to MOV for playing on Mac OS X(macOS Big Sur) easily without any quality loss. Besides, it lets you directly convert 4k MP4 videos to iPhone, iPad, Apple TV, iTunes, Final Cut Pro, Imovie or many some other media devices, video editing programs friendly format with the best quality. What's more, this Mac video converter is built with a video editor, which lets you touch up the video as you like.
Simple Steps to Convert and Compress 4K MP4 Large Videos for Playing on Mac
Step 1. Run the Mac video converter, and then click "Add Video" button to let your 4K .mp4 videos added and loaded.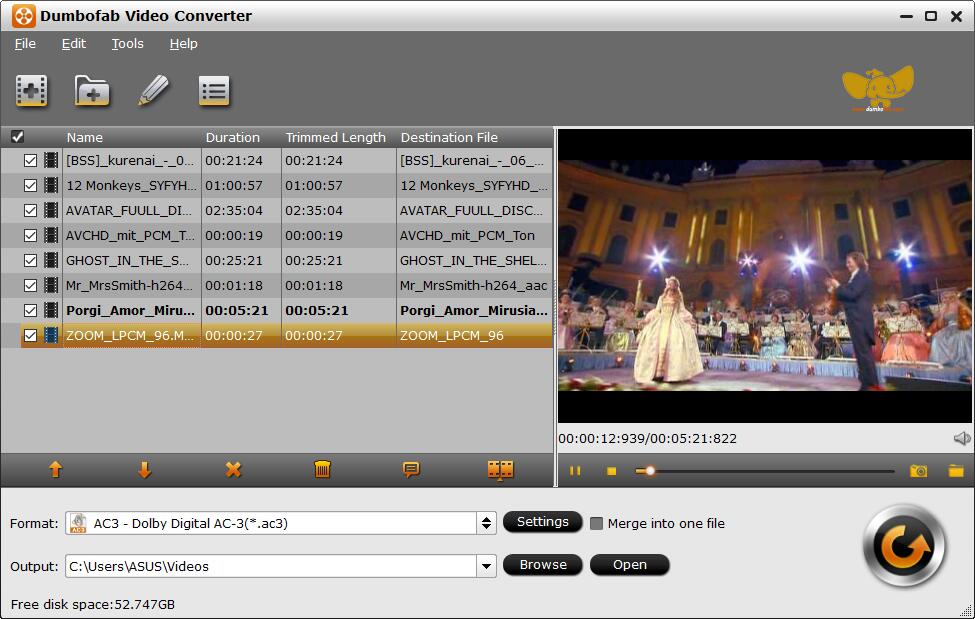 Step 2. On the pop-up Output Profile window, choose MP4 from "Common Video" category.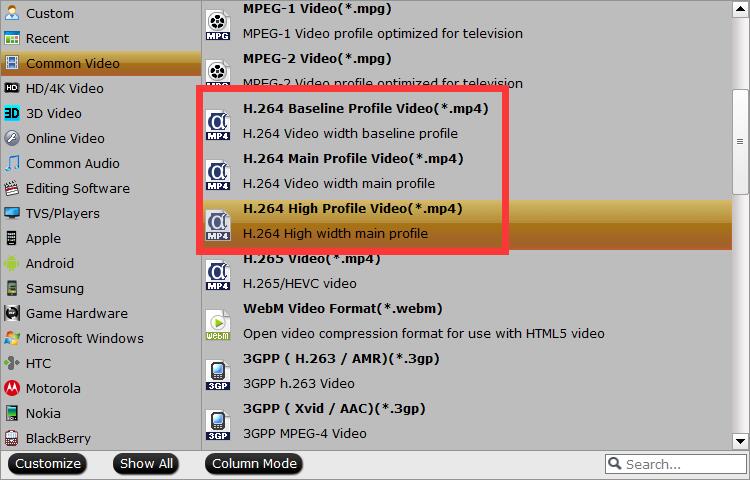 Step 3. If you wanna downscale your 4K MP4 video, set Video Resolution at 1080p > Click "Settings" button; you can adjust video and audio settings, including codec, aspect ratio, bit rate, frame rate, sample rate, and audio channel.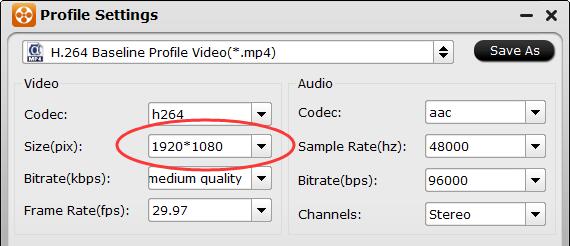 Step 4. Tap Convert button and set sail. Enjoy.