There are many ways to rip a DVD to MP4 on your computer for playback. But what to do if there are no subtitles at that scene or with foreign languages that you can't understand? In this case, converting DVD with subtitles in .mp4 or other outputs is really necessary.
Some guys may turn to freeware like Handbrake or VLC, but they don't have as many controls for choosing exactly the right format, subtitles or adjusting the quality of your rip to save storage space.
After trying to use VLC and numerous other programs DumboFab DVD Ripper (It also has a Mac version)is the one that actually worked. With a user friendly UI and lots of options in the menus this is by far the best ripper of them all.
The DVD subtitle ripper is pretty easy to use and help you decrypt the DVD protecion (included the latest DVD movies) and econvert your DVD movie to MP4, AVI, WMV, MKV, FLV, MOV, etc. with selected subtitles. No extra tools are required. The original quality of DVD video will be kept. Moreover, 150+ video presets for portable media players like iPhone, iPad, iPod, HTC, PSP, Samsung, Archos, Zune, etc. are provided for your choice.
Easily Rip DVD to MP4 with Subtitles Preferred — DumboFab DVD Ripper Subtitles Guide
Add source DVD
Input the DVD disc to DVD-ROM. Launch DumboFab DVD Ripper and click the Load DVD button to import the original DVDs.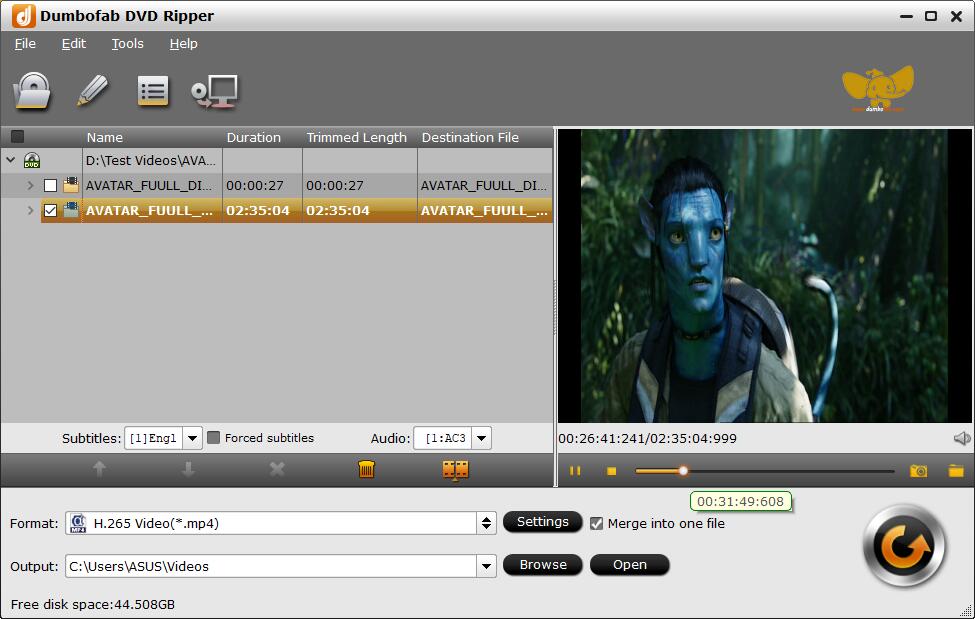 2. Select desired subtite track
A commercial DVD disc always has several different built-in subtitle tracks. If you bought some French, Germany, Spanish-language DVDs which are foreign movies to you, you might want to rip these DVDs to MP4, AVI, MPEG, MOV etc yet still reserving its English subtitles to help you understand the movie, at this moment you could select English subtitle track to rip the DVD. You can also select desired audio track according to your needs.

3. From "Fomrat" drop-down list, you can select the output video format MP4 as you want.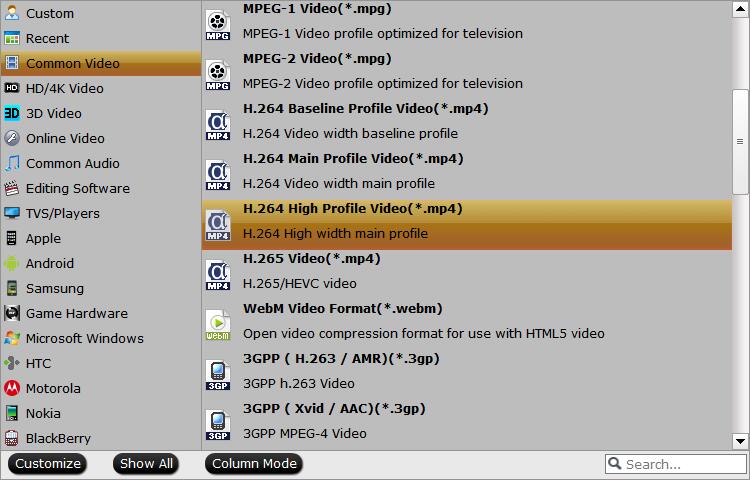 4. At last, click Convert to begin ripping DVD movies with the subtitles you like. After conversion, click open to get the resulted .mp4 video for great enjoyment.
The Streaming Services with the Best Subtitles
If you're more partial to streaming services and not keeping copies of your movies around, then it's good to know which services have the most movies with subtitle options. Unfortunately, this isn't as easy to figure out as it should be.
For English language subtitles, Netflix likely has the biggest selection, and they plan on having all of their movies subtitled by the end of 2014. Hulu is a close second, and Amazon is a bit behind on their subtitles.
For non-English subtitles, it's a lot harder to find a streaming service. From Netflix, you can log into your account, head to the Subtitles page (located at the very bottom of your home page), select the language of your choice, and Netflix will display which movies have those subtitles. You can also add subtitles manually, but it's a bit of a process.