If you get a classic DVD disc but now desire to rip DVD to digital formats, MKV may be taken into consideration. Here let's talk about how to convert DVD to MKV lossless on Windows or Mac.
Why Convert DVD to MKV?
MKV is a hot video format for DVD digitalization. Compared with MP4, MPEG, and other lossy formats, MKV can preserve all detailed DVD information, including chapters, titles, subtitles, video/audio tracks, attachments, and other important data. So it's a smart way to convert DVD to MKV video without any data loss.
How to Rip DVDs to MKV Files?
Method 1. Loss DVD to MKV Converter with 30x Faster Speed
There is a long list of conversion programs and tools that can used for converting DVD to MKV files. But if you do not want to compromise on the quality and to look for the best option to copy, rip and digitize DVDs, DumboFab Video Converter Ultimate (or Mac version) is there for you.
With it, you can easily remux and rip a DVD to a lossless MKV file within 5 minutes. The MKV file can store all original subtitle and audio tracks (incl. HD audio) and preserve the chapter structure of the source movie, so you may select your wanted chapters to play with your media players at will.
Besides preserving all the original audio and subtitle tracks, you're also allowed to convert DVD to encoded MKV file with desired audio and subtitle tracks by its customizable settings.
[Tutorial] How to convert DVD to MKV losslessly using DumboFab
Step 1. Insert the DVD to the DVD drive. Run DumboFab Video Converter Ultimate and click "Load Disc" button to import the source DVD content. After imported, this program will bypass copy protection and right check main title automatically.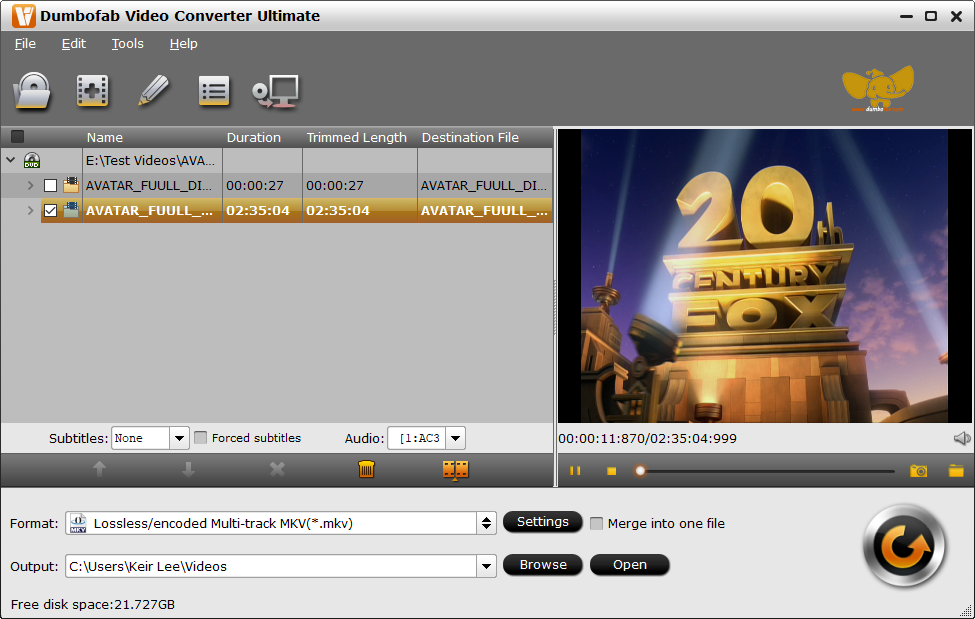 Step 2. Click "Format" bar, move mouse cursor to "Multi-track video" category and then select Lossless/encoded Multi-track MKV as the output format.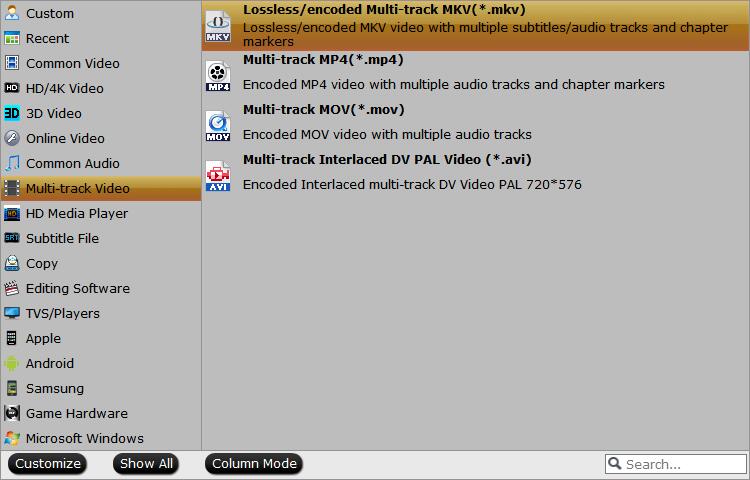 Tips: DumboFab Video Converter Ultimate transfers video from DVD to MKV container in two ways, lossless output and encoded output. Both the two ways enable users to preserve wanted audio tracks and subtitles streams in the source movie.
All audio and subtitle tracks in a source file are checked to be saved in the MKV container by default, if there are some tracks you don't like, you can click Settings button and go to Multi-task Settings window to uncheck and remove them under Audio tab and Subtitle tab.
Step 3. Click "Browse" button to select a destination folder in the dialog box that opens, and click OK. If you do not have other advanced and personalized settings, just hit "Convert" to beging DVD to MKV ripping with lossless quality.
Method 2. How to Rip DVD to MKV with MakeMKV
MakeMKV is the first choice of many users when it comes to extracting MKV from a DVD without quality loss. This tool is specially designed to convert Blu-ray and DVD disc to MKV format. It will preserver all video and audio tracks, chapters information, and all meta information. It works fast because it doesn't transcode video, just extract. Of course the disadvantage is that it will export a super large MKV file.
Now let's download MakeMKV and learn how to convert DVD to MKV with MakeMKV.
Step 1. Insert target DVD into your DVD drive. Launch MakeMKV and click the DVD to hard drive button to import the DVD.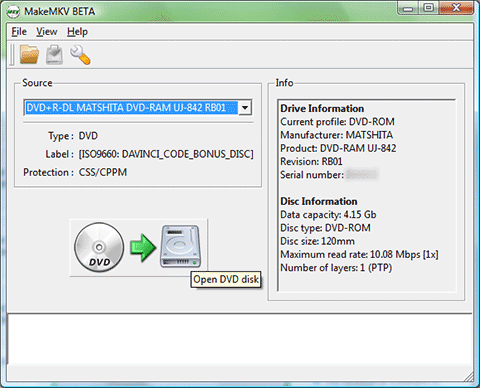 Step 2. Select the titles, audios, and subtitles you want to preserve.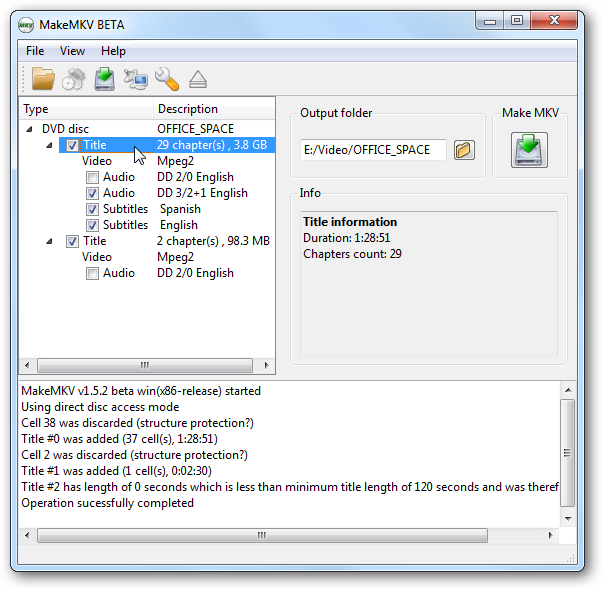 Step 3. Specify an output folder to store the resulting MKV file.
Step 4. Hit Make MKV button to begin ripping DVD to MKV.
While ripping DVD with MakeMKV, you may encounter errors like DVD failed to open, backup option greyed out for DVD, A/V out of sync, crashes, missing beginning, etc. This is because MakeMKV doesn't support some copy protections. In this case, you can give WinX DVD Ripper a try. Among all the DVD rippers, WinX DVD Ripper is the strongest one to decrypt DVD.
Conclusion
Converting DVD to MKV is a great way to keep your movie collection safe by transforming it to digital format. Unlike physical discs, digital movies don't degrade over time, which means that you'll never have to worry about your collection ever again. There are many tools that allow you to rip DVD to MKV but if you want the best we recommend trying out DumboFab Video Converter Ultimate.