My Samsung Blu-ray player will simply send the correct aspect ratio depending on the source video and I need make no changes. But my Sony DVD player always shows wrong aspect ratio when playing DVD. The DVD Player forces a 4×3 aspect ratio and, of course, everything looks squished. So how to fix DVD player showing wrong aspect ratio error?
The aspect ratio issue when playing DVD has always been there including Sony, Samsung, Panasonic, Philips, and almost all the DVD players. As far as we know, the basic reason is that DVDs are recorded in different aspect ratios and when they are formatted to fit the TVs, it will be stretched, and therefore distorted or result in black box around the picture. Don't worry, this article will show you the 100% effective solution to fix wrong aspect ratio when playing DVD on wide-screen TV or PC.
Background Info to Learn:
What is standard DVD aspect ratios: 1.33:1 (4:3), 1.78:1 (16:9), 1.85:1, 2.39:1
What is standard TV aspect ratios: 4:3(old TVs), 1.77:1 (most HDTVs), 2.37:1 (most theaters), 1.4:1 (few theaters), and 1.9:1 (IMAX theaters)
Why DVD Player Showing Wrong Aspect Ratio:
* The aspect ratio on the TV is not set correctly. Most TVs have 16:9 and 4:3 settings and you should select the right mode for the input disc (find the aspect ratio of the disc on the box of the DVD).
* The aspect ratio of the cable box not set correctly. If the DVD is played via the cable box, it may cause the wrong aspect ratio in the DVD player.
* If the DVD is 1.78:1, it will play perfectly on an HDTV. If it's a 2.39:1 DVD, then you will see wrong aspect ratio on the TV.
How Can We Easily Fix DVD Player Showing Wrong Aspect Ratio Error
1. Check the settings on the remote and change your TV settings to play Wide or Normal.
2. Check the DVD Player settings and change the resolution, e.g., change it to 480 output for 4:3 playback.
3. For Sony DVD players, turn off Closed Caption (CC) and Extended Data Services (XDS), this feature may cause DVD distorted or stretched on DVD player.
4. The ultimate way is to Change the DVD aspect ratio to fit the TV.
Download and install DumboFab DVD Ripper – NO.1 Fast DVD Converter and Aspect Ratio Changer
◉ Remove black borders, change aspect ratio, adjust bitrate, trim video, etc.
◉ Rip any copy protected DVD to MP4, AVI, WMV, MPEG, MOV, etc safely.
◉ Convert DVD for playback on Windows (10), Mac, Xbox, iPhone, Android, etc.
◉Do 1:1 DVD backup by copying the entire disc with original DVD structure or directly copy main DVD movie by backing up a complete 100% DVD VOB movie without extracts.
How to change DVD aspect ratio with DumboFab DVD Ripper
Step 1. Launch DumboFab DVD Ripper, insert the DVD to the drive and click Disc.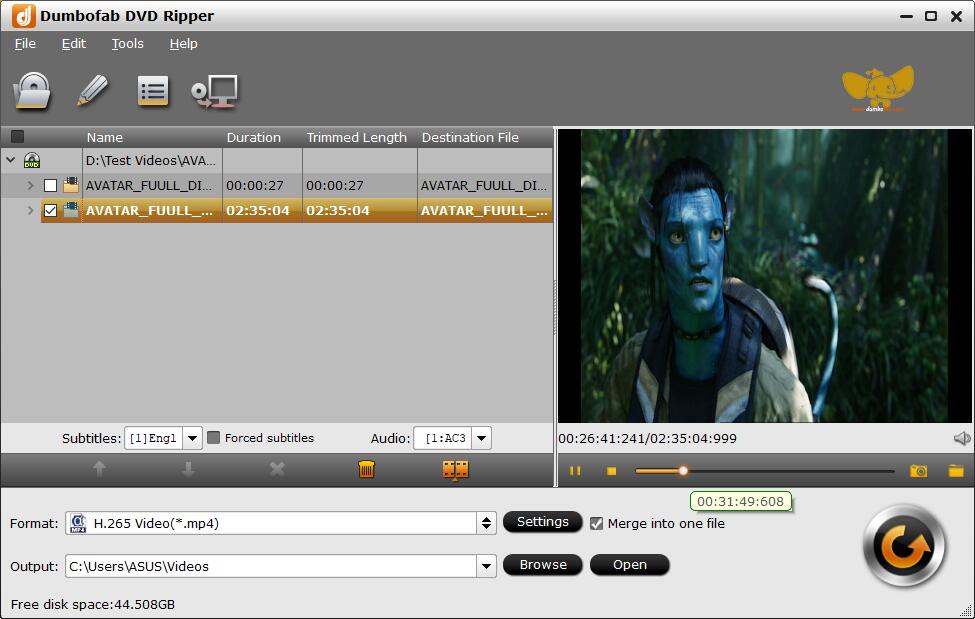 Step 2. Click Format bar and select an output format like H.264 or H.265 MP4.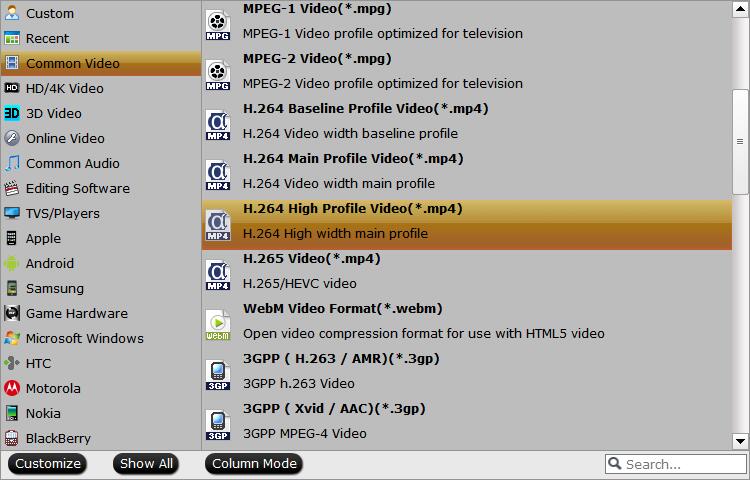 Step 3. On the main interface, press "Edit" to enter video editor window. Switch to "Crop" tab Find the Aspect Ratio and select the one you need, for example, select 16:9 for an HDTV. After finished, click "OK" to confirm.

Tip: If you can't find your wanted aspect ratio from the Setting page, click the Editing button on the title tab > click Crop > check the Enable Crop button. Then you can crop the movie picture to a customized aspect ratio or a selected ratio.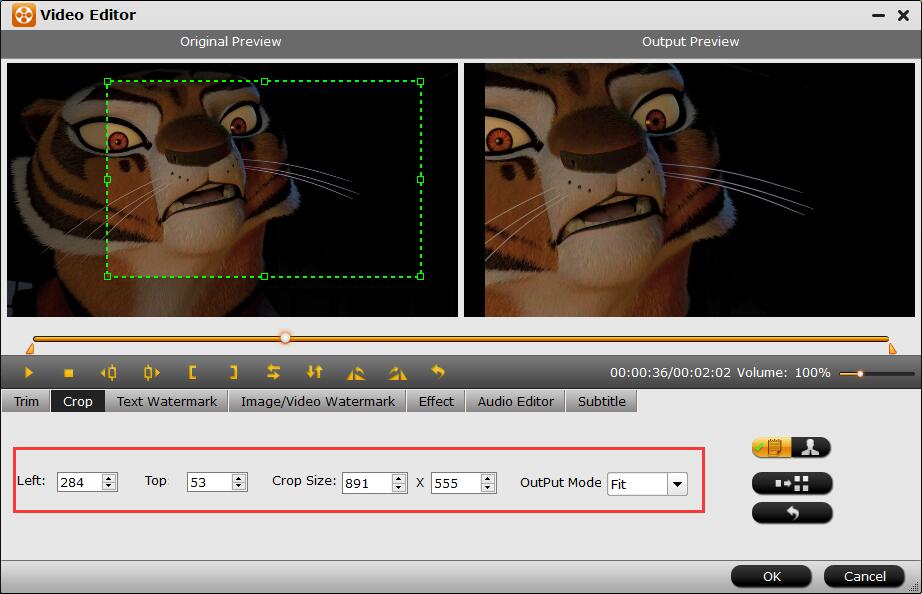 Step 4. Finally, back to the main interface, click the "Convert" button and the DVD aspect ratio will be changed as you need. Then you can watch the DVD without distorted, stretched picture, black bars or any other aspect ratio issues with DVD player.