In this article we will specifically show you DVD copy protection types, the legality to remove copy protection from DVD, recommended copyright protection removal software and how to strip/disable those copy protection measures off DVD discs.
List of Most Common DVD Copy Protection Form
CSS, short for Content Scramble System, utilizes a proprietary 40-bit stream cipher algorithm to restrict DVD-Video access. This digital rights management (DRM) and encryption system is employed on many commercially produced DVD-Video discs.
Region Code, is for preventing the playback of a commercial disc in a region other than the one it is released. Suppose you have a DVD that is released in Canada (region 1), then you could not play it on a region 2 DVD player. With region codec protection, movie studios can effectively control the release date and price of new movies according to region.
RCE, the abbreviation for Region Codec Enhanced, is for preventing the playback of a movie DVD in a region other than the one it is released, even if the DVD is played in a region free player.
UOP is short for User operation prohibition. Just as its name implies, UOP is for preventing people from performing any actions during the playback of a UOP protected section. It is initially come out to stop viewers from skipping the copyright notice, but now UOP is more widely running for stopping views skipping the ads of a DVD.
Sony ARccOS Protection, a copy protection system created by Sony, is designed as an additional layer used with the CSS scheme. When people are trying to copy the DVD by using a DVD copy tool, ARccOS will deliberately generate corrupted sectors on the DVD.
APS is the abbreviation of Analog Protection System. It is a VHS and DVD copy protection system developed by TiVo Corporation (formerly the Macrivsion). It works by adding pulses to apply negatively impact on the AGC circuit of the recording device. By doing so, it can damage the digital copies of APS encrypted DVDs.
HDCP refers to High-Bandwidth Digital Content Protection. It's a digital copy protection scheme proposed and carried out by Intel. When users copy a DVD without permission, the HDCP technique will interrupt the process and downgrade the result picture quality to achieve the purpose of protecting the DVD content.
Disney X Project (99-title) is a new copy protection scheme developed by Disney. The features of this sort of encrypted movie DVDs are 99 titles and over 40GB of file size. Currently, no freeware can remove a Disney 99 title copy protection scheme.
Method 1. Remove DVD Copy Protection with DumboFab DVD Ripper
DumboFab DVD Ripper is a powerful yet easy-to-use DVD copy protection removal software that can cope with both homemade and store-bought DVDs. With it, you can easily remove a variety of copy protections from DVDs without additional software. No matter the source DVD is an old old morning show DVD, or the latest Disney-99 title movie DVD, or the 21st Century Fox movie DVD, just throw it up to DumboFab DVD Ripper.
Furthermore, the top DVD copy protection removal tool can easily rip protected DVDs to MP4, MKV, AVI, WMV, MOV, FLV, HEVC, H.264 and other mainstream video and audio formats. And more than 150 device profiles are pre-configured, which is great if you're unsure of what format you need. And therefore you can convert any DVD to fit Windows, Apple devices, Android devices, VR devices, game consoles, TV, USB, media server, etc. with best quality-size balance. What's more, you can select the desired subtitle/audio tracks, add subtitles, crop, trim, and edit the ripped DVD videos.
Step 1. Load the copy-protected DVD
Insert DVD disc into optical drive of your computer or a USB DVD drive, launch DumboFab DVD Ripper and then click "Load DVD" button to import the source DVD. Then it will fast scan your DVD, bypass DVD copy protection, and detect the correct main movie title for you.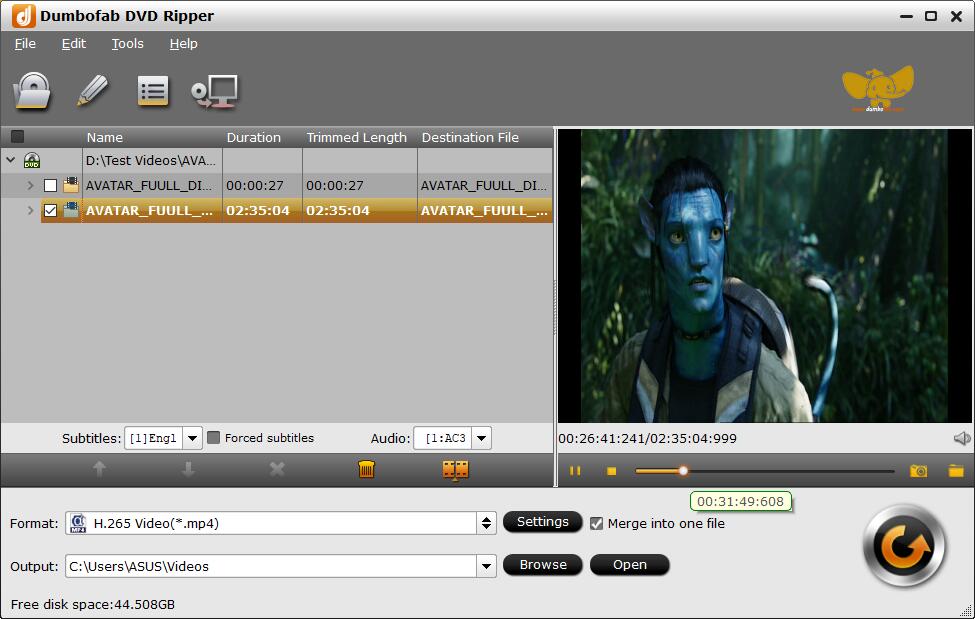 Step 2. Select an output format
In the pop-up output profile window, you can see all popular formats and devices divided into various categories. Here you can pick up MP4, MKV, AVI, MOV or any other digital formats or select the device profile based on the device you're using as the wanted output format. You can also hit the "Disc Backup" button on the navigation bar to copy DVD as Video_TS folder with full title or go to "Copy" > "Directly Copy" to copy DVD as a single MPEG2 file with main title.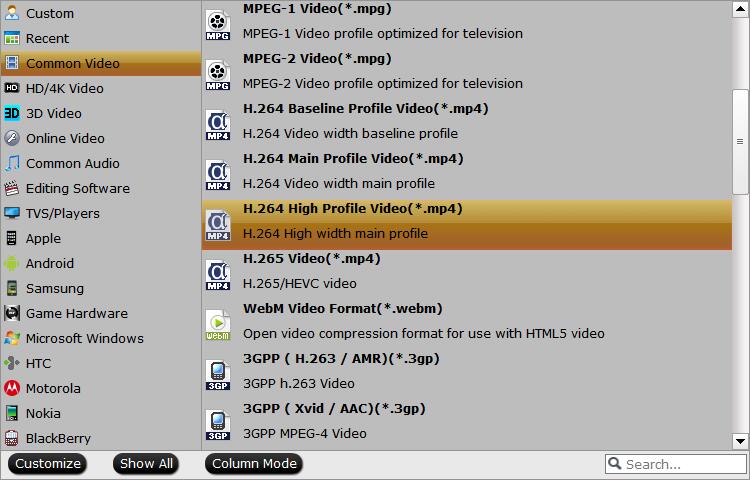 Step 3. Start to copy DVD and remove copy protection
Hit "Browse" button to set destination folder (hard drive or device) and click "Convert" button to rip DVD with removal of copy protection.
Method 2. Free remove DVD Copy Protection with VLC
VLC Media Player is among the popularly used players as it is portable and works on all types of platforms. This open-source player supports an array of video and audio formats and compression methods. The player also works as a decent disc ripper and allows you to remove CSS copy protection mechanism from DVD. Now, let me show you how to rip copy protected DVD with VLC.
Step 1. Insert DVD into disc drive. Next, open VLC, click Media and then click Convert / Save…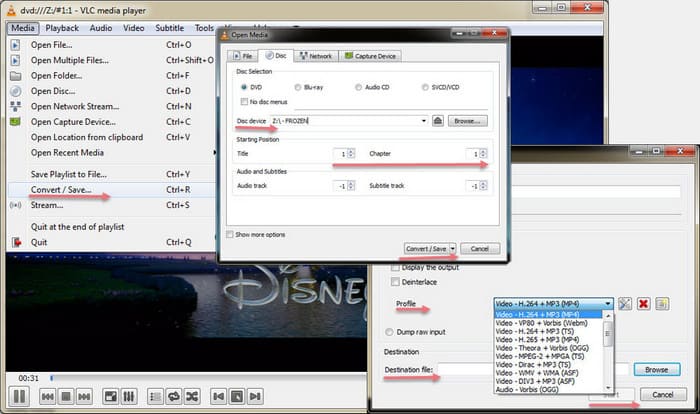 Step 2. On Open Media window, click Disc tab, and make sure the DVD you want to rip is selected in Disc device. Then, select title, audio track, subtitle track, and click Convert / Save.
Step 3. On Convert window, choose output profile and destination folder, and then hit Start to begin ripping DVD.
Method 3. Remove DVD Copy Protection for free with Handbrake
HandBrake is free to download and use on Windows, Mac, and Linux. It can rip DVDs to MP4 and MKV within a few steps. However, this free DVD copy protection removal software can't handle copy-protected DVDs on its own. You need to install libdvdcss to help HandBrake remove copy protection from commercial DVDs.
For the details of how to install libdvdcss on Windows and Mac, you can check this guide on how to use Handbrake to rip copy-protected DVDs >>
After you finish the installation of HandBrake and libdvdcss, you can follow the steps to remove DVD copy protection with HandBrake.
Step 1. Put target copy-protected DVD to your optical drive. Open HandBrake and the tool will display all the files and discs it detected. Choose the DVD you want to remove the copy protection from, and this will lead you to a new panel.
Step 2. Beginners can choose the wanted output format from the giving options of Preset. Advanced user? Just navigate down to find the Video and Audio tabs. Here, you have dozens of options used for customizing the video bitrate, resolutions, frame rate, and sample rate, etc.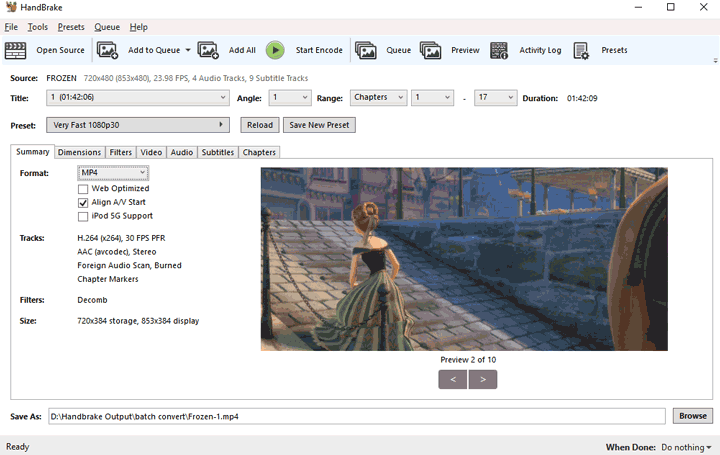 Step 3. Once you're satisfied with all the adjustments, choose Browse to set up an output file folder. Press Start Encode on the top menu bar. HandBrake will then start to rip the DVD and remove the applied copy protection.
Here are 3 ways to remove copy protection from DVDs. Personally I prefer DumboFab DVD Ripper, the best DVD copy protection removing software.