Known to all, all the copy-protected DVD discs have a regional block that can prevent most devices in other regions from playing the content from these discs. Put simply, this means that if you decide to buy a DVD in Latin America, you probably could not use it in Europe due to this impediment. Fortunately, there are solutions to remove DVD region codes. Just follow the easy ways to bypass regions from DVDs.
DVD Region Code Explained
Before we get to our solutions, let us take a quick look at something about the regional codes for DVD discs. What are DVD region codes?
A DVD can be set to be playable in single and/or multiple regions during the authoring stage. DVD players sold in a particular region will only accept DVDs authorized for that region. Computer drives operate the same as DVD players except the region code may not be pre set. Something let us feel disappointed is the code must be set by the owner and may have a limited number of changes allowed. You can change the DVD region code on DVD Player or DVD drives for a limited number of times (mostly 5) before it's permanently locked. Once you reach 5 times, you cannot change the region unless you reinstall Windows or change a different DVD drive.
DVD regions are assigned as follows:
Region 1: USA, Canada
Region 2: Japan, Europe, South Africa, Middle East, Greenland
Region 3: S.Korea, Taiwan, Hong Kong, parts of South East Asia
Region 4: Australia, New Zealand, Latin America (including Mexico)
Region 5: Eastern Europe, Russia, India, Africa
Region 6: China
Region 7: Reserved for unspecified special use.
Region 8: Reserved for cruise ships, airlines, and other international venues.
Region 0 or Region ALL: Discs are uncoded and can be played worldwide. However, you must play PAL discs in a PAL-compatible unit and NTSC discs in an NTSC-compatible unit.
How to Remove DVD Region Code
We already know the DVD region codes. If you encounter a region code problem, the most safe, reliable, easy and cost-effective way is to just got a special program to assist you in removing DVD region code, and you can play DVD movie with No Region Code on almost any devices.
DumboFab DVD Ripper is highly recommended. With this software, you will no longer reset DVD player region or worry about the remaining region changing times, because the region free DVD ripper can disable code from DVD to make the DVD region free, change region codes 1 to 6, and rip regional DVD to MP4, MOV, MKV, WMV, HEVC, H264, etc for playback on iPhone, iPad, Android, etc with 100% quality reserved.
How to Rip DVD to Region Free with DumboFab DVD Ripper
Step 1. Load DVD Movies
Run DumboFab DVD Ripper on your computer, on the main interface, click disc button to load DVD content. After loading the DVD, this program will automatically detect the main movie for you.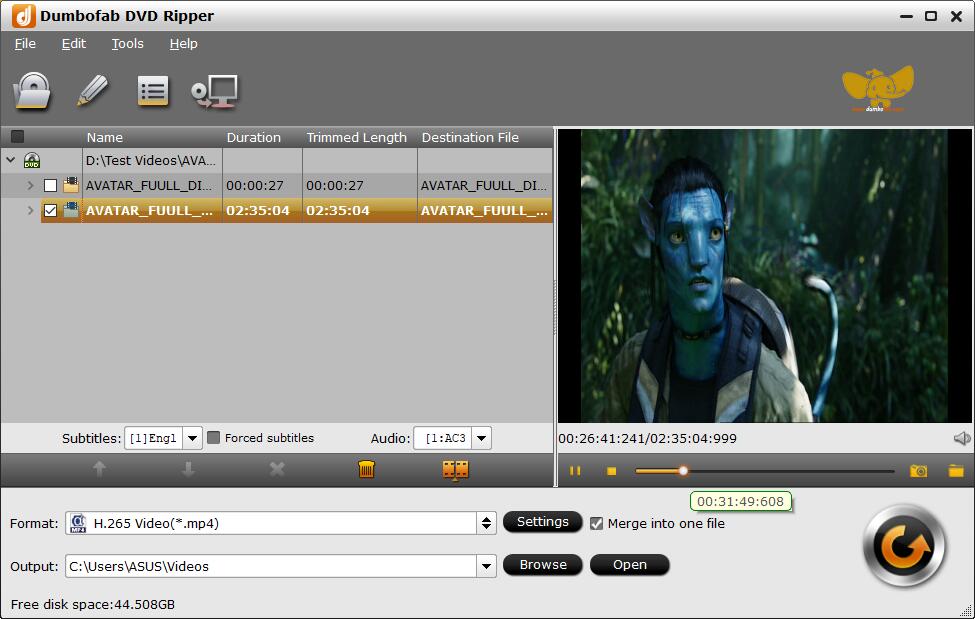 Step 2. Specify Output File Format
In this part, you can select a compatible format, e.g. MP4, since it is compatible with almost any devices and media players. Or you can choose a suitable video format from catalogs depends on your device.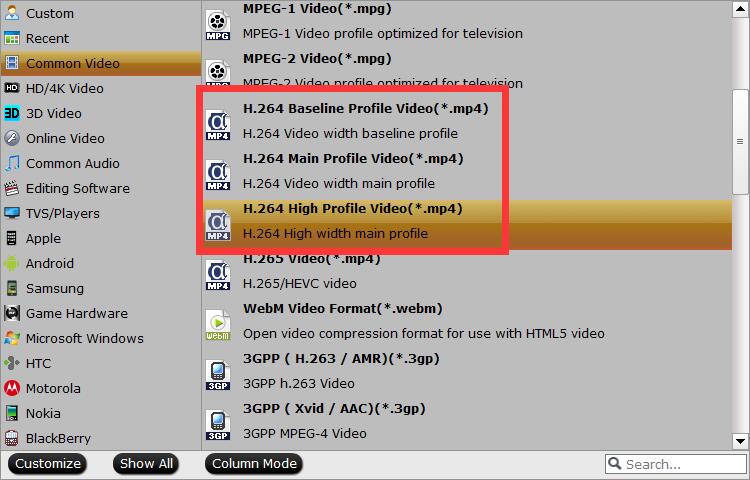 Tip: If you think the video parameters are not suitable for your devices, you can click "Settings" to change the video resolution, bitrate, frame rate, etc.
Step 3. Start to Remove DVD Region Code
When all the settings are OK, click Convert button to remove DVD region code (bypass region code is automatically when you start converting). When the conversion is over, you can click "Open" to pop up the output directory with the ripped no region code DVD file. Feel free to play them on any devices.
How to Change DVD Region Code on Windows/Mac
In addition to the above method to once-and-for-all make regional coded DVD to region free, you have another solution – change DVD region code on Windows or Mac computer. Follow the steps below without breaking much of a sweat.
Note: The DVD Region Code can be changed in limited time, a total number of 5. And when the change time is left to the last one, you need treat it very prudently, since after that it is fixed with the last region.
A. Change DVD Region Code on Windows
Step 1: Open Device Manager.
To open Device Manager, click Start -> Control Panel -> Performance and Maintenance-> System -> Device Manager.
Step 2: Double-click DVD/CD-ROM drives, right-click the DVD drive for which you want to change region settings, and then click Properties.
Step 3: On the DVD Region tab, make the Region Code changes you want. Until now, the job is done.
B. Change DVD Region Codes on Mac
The region code of DVD drive on Mac will be automatically set as the DVD you play at the first time. Once you insert a DVD with a region code which doesn't match the current one of DVD drive, it will ask you whether you want to change the region code.
As mentioned above, both Windows and Mac have a limited number(5) of DVD region code changes. After you have reached the maximum change, the region code will be kept as the last code you set even if you reinstall operation system. In case, just follow the above guide to remove DVD Region Code with the help of DumboFab DVD ripper which supports you to rip DVDs and get a new file with region code removal.