VLC has been the best open source media player for a while now because it is not just an ordinary media player, but also packed with a great arsenal of features like supports DVD ripping. However, even the most perfect things at times have issues- there are a number of users who have complained of VLC not ripping DVD. Some frequent situations and issues that may arise when rip DVD in VLC media player are enlisted below:
– VLC cannot read the DVD, and users are not able to open the DVD and VIDEO_TS folder. The DVD gets ejected and cannot be found.
– No Audio on DVD rip after ripping. Rip a DVD with VLC, but every attempt has had the file silent with no audio.
– Can't get subtitles when ripping DVD in VLC media player. When convert DVD in VLC to an mkv or mp4, the subtitles are not available in the final converted file.
If you have also faced any or more of the above situations where VLC won't rip DVD, we will help you to fix them with the best methods and solutions.
Method 1. Check the steps and other settings to fix VLC not ripping your DVDs.
Let's check the VLC ripping DVD steps first in case it's your misoperation that leads to VLC won't rip DVD:
1. Open Disc (in Media option) -> Choose Disc device and the DVD Title/Chapter to find out the correct title with full movie content -> Play
Convert/Save (also in Media option) -> Select Disc device and DVD Title/Chapter again at Disc window -> Convert/Save
Do DVD ripping settings, like choosing profile (MP4, WebM, TS, OGG, H.264, MPEG, HD, Android, Audio etc.), destination folder and deinterlace.
4. All things done, click "start" to begin the VLC ripping DVD to video/audio.
If all steps are right and VLC still cannot rip DVD, do the following troubleshooting tips:
•Take the DVD disc out of the DVD-ROM drive and put it in again, or alter a DVD disc to have a try.
•Restart your Windows PC or Mac OS X.
•Reset VLC to default settings, or unistall and reinstall the VLC player, better the latest version.
Method 2. Easy Steps to Rip DVD with VLC Alternative
Above listed solutions help to troubleshoot your problem, and there is a possibility that VLC still doesn't convert your DVD movies. Another solution to solve your problem of VLC won't rip DVD on Windows 10/Mac is to get an alternative to VLC.
DumboFab DVD Ripper has the most powerful crack technology to enable users to rip and convert DVD without any issues like no audio, no subtitles, quality loss, etc. DumboFab provides over 200 popular video formats like AVI, MP4, H.265, WMV, MOV, FLV, MKV, 3GP, MPEG, etc. and hot devices (iPad, iPhone, Android tablet, Samsung Galaxy, Xbox, PlayStation and more. No confusing options. No ads or malware alike. Continuously updated to support the newest DVDs and latest OS.
Steps to Rip DVDs using VLC Alternative:
Step 1. Load DVD movies
Input the DVD disc to DVD-ROM. Launch DumboFab DVD Ripper and click the Load DVD button to import the original DVDs you want to put into Plex.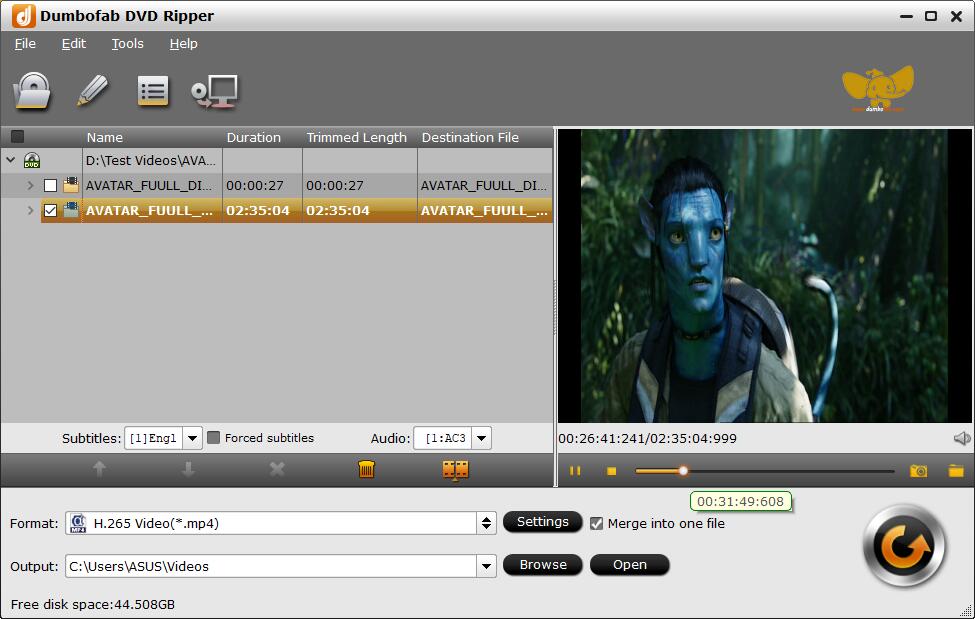 Step 2. Choose output format
From Format drop-down list, you're recommended to choose H.264 encoded MP4 from Common Video category as the output format because MP4 is is the most popular video format for almost all devices and media players. Of course, you can choose any format or preset to fit your needs.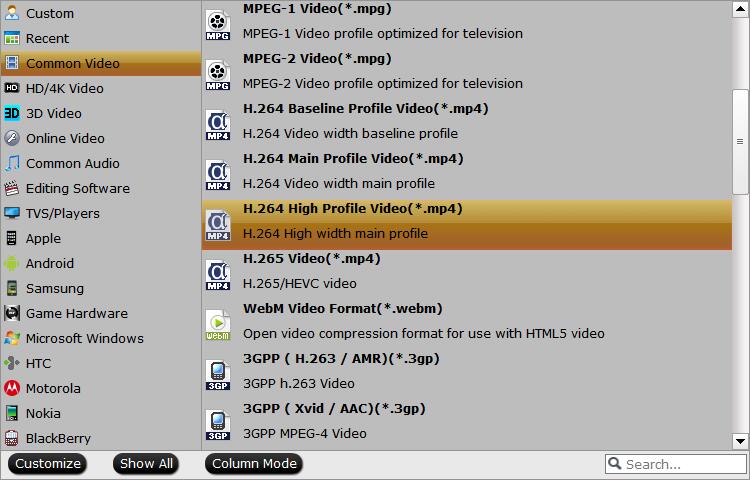 Step 3. Start DVD ripping
Hit the Convert button to start DVD ripping process with super fast speed.
Conclusion:
DumboFab DVD Ripper as the alternative to VLC media player has the advantages not only in wide range of supported DVDs, but also in more well-configured output presets, more output file formats, super fast speed, high output quality, intuitive interface and more. If you want to rip, backup, convert DVDs with fast speed, lossless quality and without any troubles, DumboFab DVD Ripper would be your best choice.