You may find that an important hard drive has been formatted and now the data is inaccessible. In this article, we give you some hints how to recover files from formatted hard drive.
Part I. Can a Formatted Hard Disk Be Recovered
Can a formatted hard disk be recovered? The short answer is yes – it is possible to recover data from a formatted hard disk using specialized data recovery tools. While formatting the hard disk erases all existing files and other data stored on the disk, it does not completely overwrite or remove this information. Instead, it simply reorganizes the location of this data and leaves it in a state that can be read by most data recovery tools.
There are several factors that can affect the success of recovering data after formatting a hard disk, including the type of format used and how long ago the formatting occurred. Some types of formats may offer better recovery results than others, and if you perform frequent backups of your important information, you may be able to restore files that have been lost due to formatting.
If you are looking to recover data from a formatted disk, there are several tools and techniques that you can use depending on the circumstances of your situation. Some options include using dedicated data recovery software, working with a professional data recovery service, or attempting to restore the information yourself by rebuilding the partition table on your hard disk.
Ultimately, whether or not it is possible to recover data after formatting depends on many different factors – so if you have lost important information due to a formatted hard disk, it is best to use a data recovery tool or consult with a data recovery expert for advice specific to your situation.
Part II. How to Recover Formatted Hard Drive with Data Recovery Software 
Many users do not back up data before formatting the disk, so you need to know how to restore the formatted disk without a backup. EaseFab Data Recovery can help you restore data from formatted hard drive on Windows(Windows 11 included) within steps.
With the constant data recovery research and development, EaseFab data recovery software has been helping worldwide users with deleted, formatted, and inaccessible data recovery for over 5 years now. It's known to be the top-notch data recovery program, in terms of ease of use, deep scan speed, high data recovery success rate, and quick customer support.
Steps on How to Recover Files from Formatted Hard Drive
Step 1. Launch EaseFab Data Recovery. Select the formatted hard drive and then click "Next" to enter a window that contains different recovery modes. Select "Recovery for Disk Formatted" and click "Start" to begin scanning.

Step 2.This formatted hard drive recovery software will start scanning for all the lost data and files. After scanning, you can browse your files according to "File Type", "File Path" or "Deleted" methods to locate the deleted or lost files on your hard drive. You can also quickly locate a specific type of file by using the "Filter" feature as well as the Search option.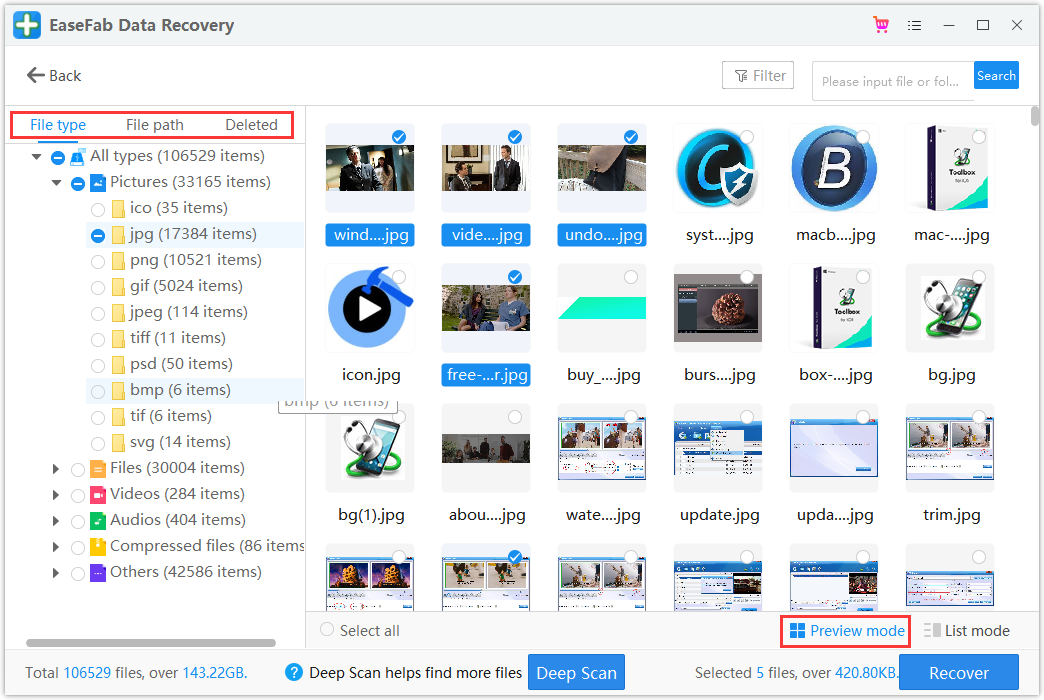 Step 3. Choose the files you want to recover from your formatted hard drive and click "Recover". Choose a new location to store the files and click "OK" to save all recovered files.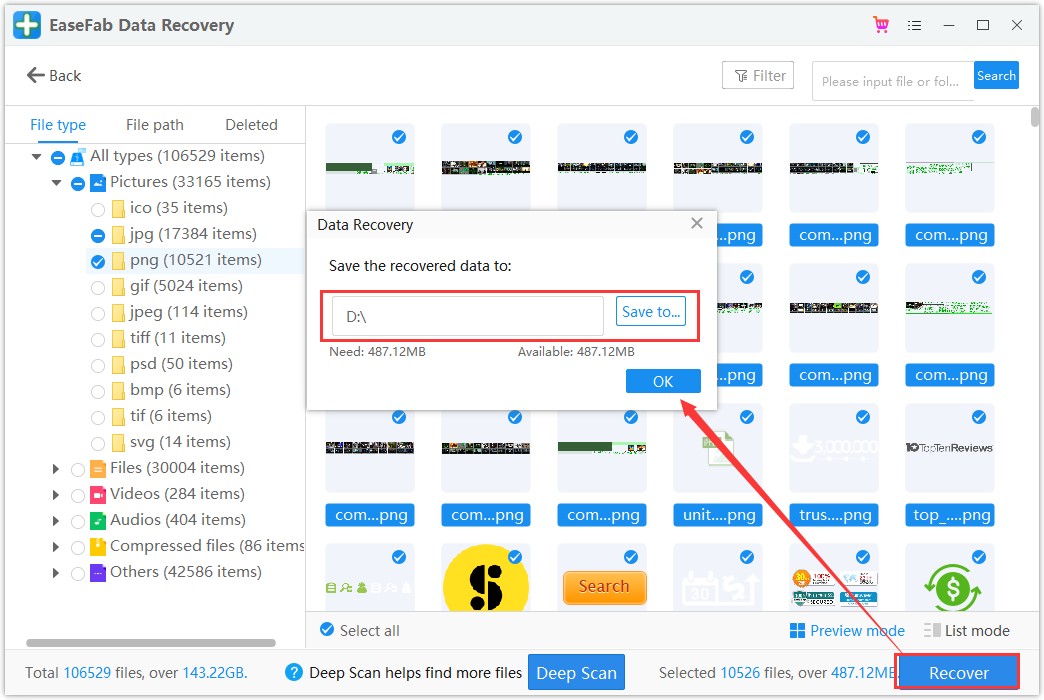 Conclusion
Sometimes, formatting is the quickest and most effective solution to all kinds of file system issues. The process will, however, leave your hard drive completely empty. If you know how to recover files from a formatted hard drive, you can not only fix file system issues but also regain access to any files lost in the process. In this article, we've explained something important you need to know about formatted hard drive recovery, so it's now up to you to make good use of your newfound skills.