I recorded a video with a camera that has an option for 60FPS, but it warns that using that option may make the video uncompatible with other devices due to the usage of the HEVC Codec. I used it anyways because I wanted that frame rate, but I can't edit HEVC on Sony Vegas now. How can I use that footage? I still have the files.
Although HEVC works in more recent versions of Vegas, there are still some issues when import HEVC/H.265 to Vegas Pro especially the 10-bit 4K 60 files. Well, keep in mind that it needs a large amount of processor to handle HEVC in its original format. A machine can edit H.264/AVC smoothly does not mean it can edit HEVC smoothly. If for whatever reason you are unable to handle HEVC footage in Vegas Pro flawlessly, you can transcode the footage to an edit-friendly format for Vegas Pro first. Here is how.
To work H.265 codec in Sony Vegas Pro, the easy workaround is to convert H.265 to Sony Vegas edit-friendly format like MPEG-2 with a powerful third party H.265 encoder program. There are few softwares online for you to choose to decode and encode H.265/HEVC files since H.265/HEVC codec is not widely used. Luckily, here is a professional H.265/HEVC Video Converter recommended to you – DumboFab Video Converter. By running it, there's no need to set the codec yourself: the program has optimized presets for Sony Vegas.
3 Simple Steps to Convert HEVC to MPEG-2 for Sony Vegas Pro
Step 1. Open DumboFab Video Converter, and then click Add Video button and then drag and drop target HEVC files into the screen.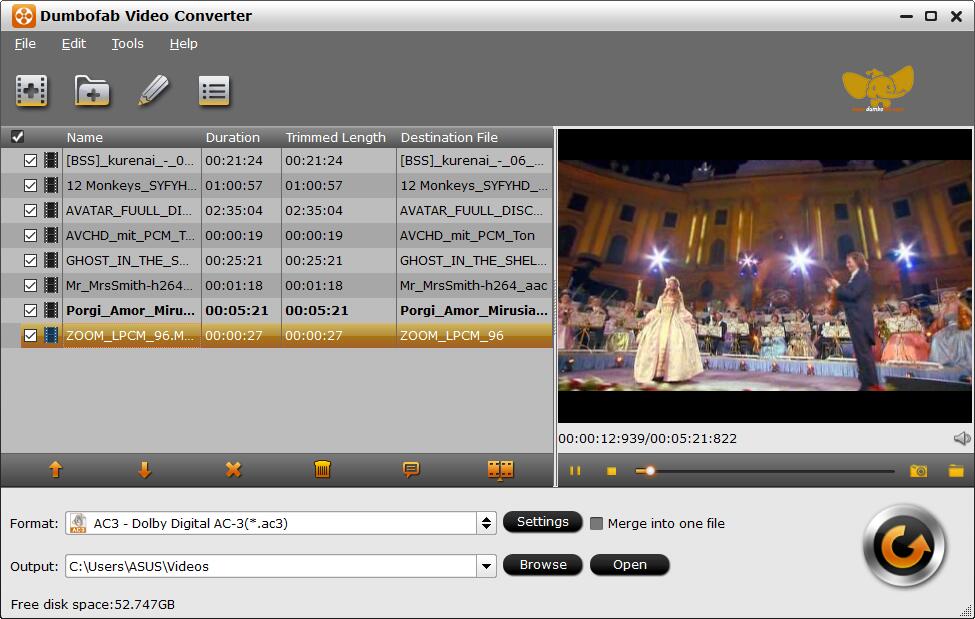 Step 2. Click Format pull down list, move mouse cursor to Editing Software and select MPEG-2 (*.mpg) as the output format. The MPEG-2 format can be well compatible with VEGAS Pro. You can also select WMV, MOV as the output format.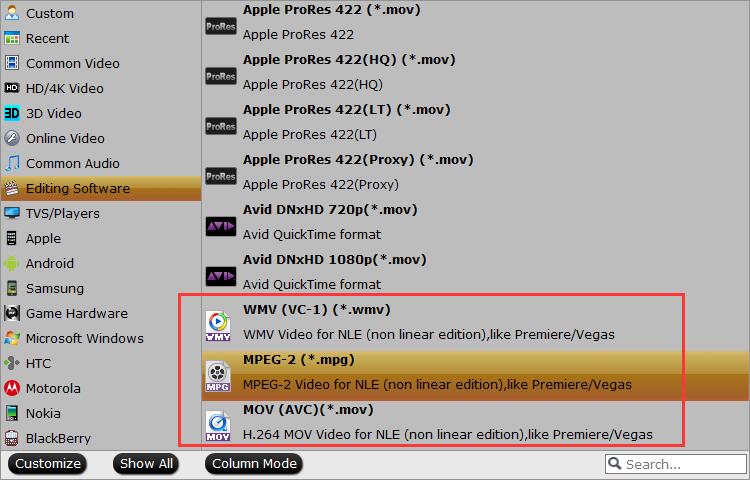 Step 3. Hit Convert button in the lower right corner and the conversion will begin in no time. Once done, you can easily import the converted MPEG-2 files into Sony Vegas Pro 20/19/18/17/16 or later versions without any trouble.