So I finally convinced my wife to watch Firefly on the condition we would watch it in the bedroom (using chromecast). So I added it, after downloading it as .mkv files then adding it to its own library in plex, and it just wont show any files… Is there a way to have Plex stream MKV video natively (with .srt subtitles)?
Plex is a great tool and media centre where you can play all your files across the devices. These include movies, music, audio, videos, and more. Apart from that, you can also watch free movies, shows, live TV channels, DVR, and even listen to music for free. It is easily one of the best recommendable tools to most users. Another highlight of Plex is that you can download it on Android, iOS, Windows, Mac, Chromecast, Smart TVs, and more. Well,  in this article, we address the issue in Plex while playing MKV files and then share the possible solutions.
How to Fix MKV Files Not Playing on PLEX
The first is that to play an MKV file on Plex your source device need to satisfy all the conditions and requirements. For instance, if you choose Direct Play, then the file needs to be encoded in a compatible file container, bitrate, and with proper codecs. In some cases, if the subtitle stream is incompatible, then your device may fail to play that particular file.
On the other hand, for Direct Stream, Plex treats the MKV file as an incompatible file container. For compatible file resolution and media type, Plex tries to extract the original file and repack the content on the fly. In this way, some MKV files may play without any issues on your Plex. To top all of these, Plex also has some NAS device limitations. These may include points such as operating system complexity, processor power, and other device specifications.
Well, you might realise that there is a lot of stuff going on for the MKV files. Fortunately or unfortunately, you may even realise that some MKV files play without any errors while some may give such errors. So, instead of checking for all these conditions, you can simply play the MKV file on your device. If it plays as expected, then you are good to go. In case it doesn't, then the most feasible solution is to convert files to Plex best video format like MP4. There are several tools through which you can do this. Here are some of the options:
1. Handbarke
Download Handbrake and use the default setting in it to convert MKV files to MP4 for streaming to Plex.
Cons: Some guys reflect Handbrake is spamware. Just downloaded it and had to do two malware cleans to get rid of all the shit it put on the computer.
2. DumboFab Video Converter
In ordet to stream MKV files via Plex without problems, the easy option is to convert MKV to Plex compatible video files. Along with some help from third party program, it can be done effortlessly. Here we take DumboFab Video Converter for instance to show you how to get MKV and Plex to play nicely.
This video app is professional on fast transcoding MKV to Plex with MP4 format (the most compatible video format for Plex) without quality loss. In addition, it not only supports MKV videos, but also handles various common video formats, like MXF. MTS, MOV, MP4, AVI, WMV .etc. For Mac users, DumboFab Video Converter Mac is also a helpful app to encode videos for further usage.
Cons: Not found yet.
How to Convert MKV to MP4 for Plex with 3 Simple Steps
Step 1. Click "Add Video" button to load source MKV files. You can load multiple MKV files or other Plex incompatible video files to convert at a time.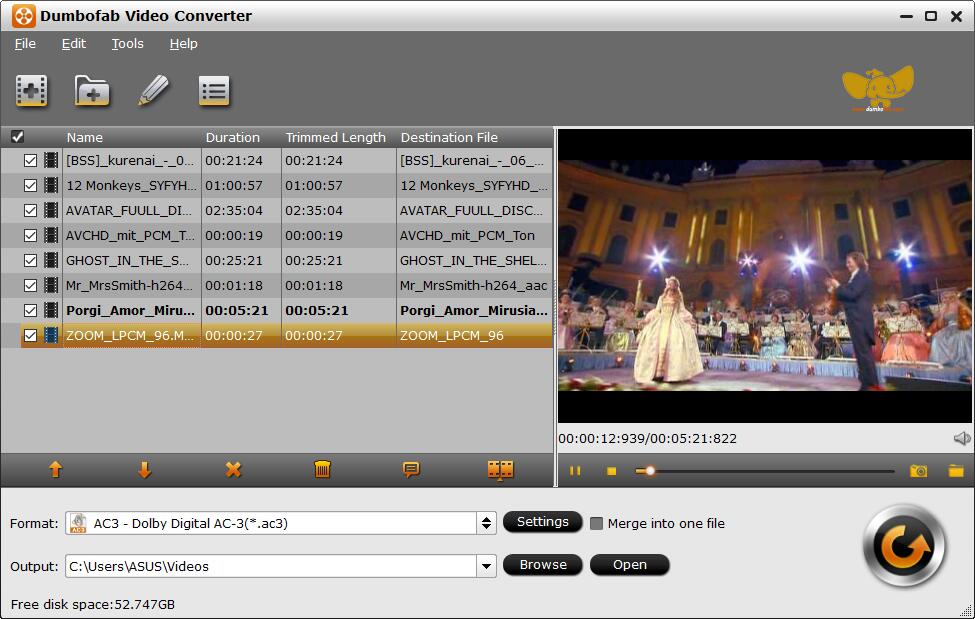 Step 2. Go to "Profile" bar and choose MP4 (h264+aac) from Common Video category. Optionally choose preferred audio track, subtitle, output folder according your needs.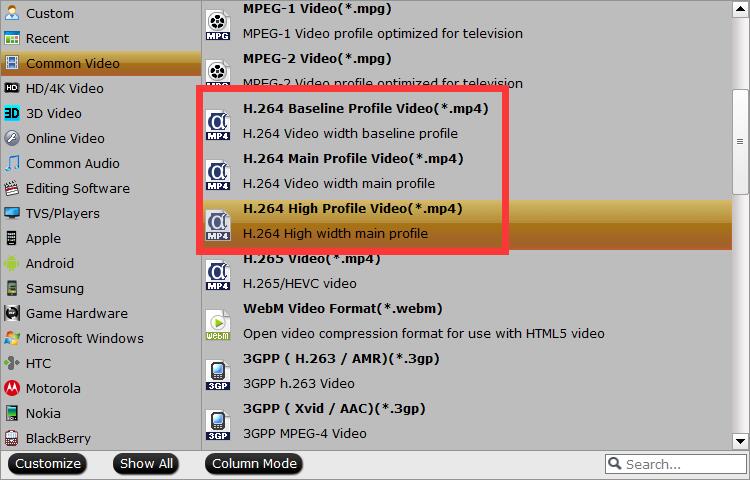 Step 3 (Optional). To burn the subtitle to the result MP4 video, simply click "Subtitle" and click "Add Subtitle" tab to browse and import your *.srt, *.ass, *.ssa subtitle file you want to embed. After that, you can have a preview of the subtitle effect to make sure all goes OK .
Step 3. Hit the big Convert button to start conversion. If your computer configuration is high enough, Intel/NVIDIA/AMD hardware accelerator will be auto enabled to boost decoding and encoding speed.
Once done, you can load the transcoded MKV files to Plex library for Direct Play without buffering/freezing.
Conclusion
To sum up, MKV files have always been the default option for many movies and other video files. But, seems like this issue may continue with Plex. So, you can either check the compatibility with the above conditions or convert them with the given tools. In either case, hopefully, you will be able to fix the issue.