A few days ago, I 've been  trying run and edit an 'avi' file on Premiere Elements, but I 've not been able to work this file with the software. Any workaround?
I tried to make a movie with AVI files in Adobe Premiere Elemets. Got an error an error message: "This type of file is not supported, or the required codec is not installed." How to fix it?
Why Premiere Elements Not Importing .AVI Files
According to Adobe's official website, Premiere Elements does import AVI files. However, in some cases, you can't import an AVI file to Premiere Elements. Here are the possible reasons.
Reason 1: your AVI files are corrupted.
You can check whether your AVI file can be recognized and played properly using other programs. If not, repair it using a professional video repair tool.
Reason 2: some required codec is missing.
This the the major cause for "can't import avi video file into Premiere Elements" or import with audio/video only. You could import AVI files successfully previously , but after you upgraded Premiere Elements to new version or you upgraded your computer, some codec may be missing. AVI is a multimedia container format which contains various types of data encoded using one of several different codecs. An AVI file can use DivX, XviD, NewTek SHQ3 (4:2:2:4) codec, MPEG-4 AVC, MPEG-2, DV, VP8, VP9, or other video codec for compression. To import AVI files successfully, Premiere Elements needs to be compatible with the specific codecs used in the AVI files. If not, you'll experience AVI importing error.
It is quite intricate for each person with their own OS versions, Premiere versions, system configurations, and how the original video is encoded. But don't worry, since the major reason is incompatible codec, the most efficient solution is to transcode AVI videos to Premiere.
Solution: Transcode AVI to Adobe Premiere Elements Compatible Format
Convert MOV to Premiere-Friendly Codec Without Quality Loss
You can use DumboFab Video Converter (or Mac version)to solve the AVI not working in Premiere Elements problem. This universal video converter can transcode the codec and make it Premiere-friendly, be it H264/AVC or dedicated editing codec: ProRes. Then this tool will wrap the video and audio into MOV, MP4 or other container formats as per your personal preferences, and make sure it preserves the original quality.
Tutorial: How to Decode AVI to Premiere Supported Codec/Format?
The step-by-step guide is almost the same on PC and Mac. Here we will take Mac version as the example.
Step 1. Download and launch DumboFab Video Converter on Windows PC or Mac. Click Add Video button to import your AVI video. Dragging and droppping works too. (Note: batch conversion is supported, so you can several mov videos to the program to convert at a time.)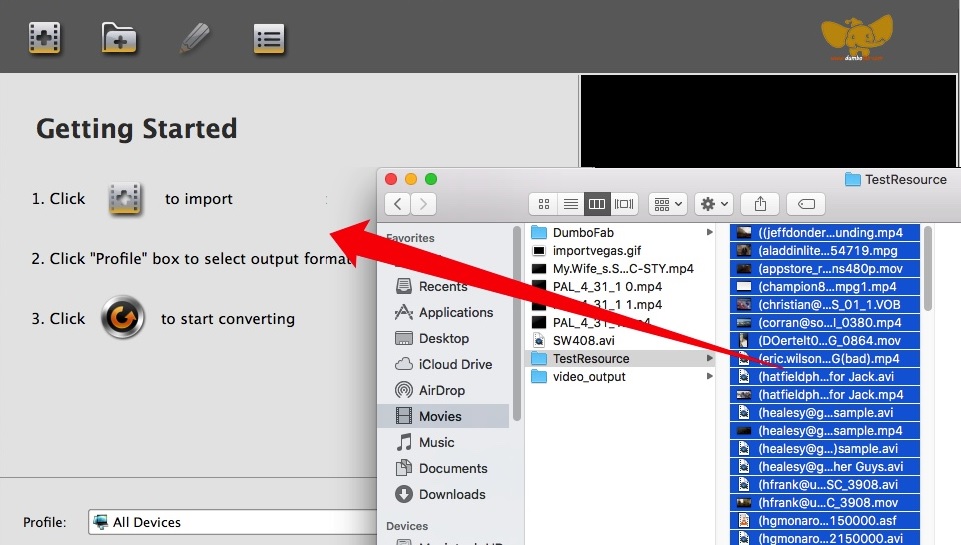 Step 2. Click Profile pull down list, move mouse cursor to Editing Software and then select MOV (encoded by H.264 codec) as the output format for Adobe Premiere Elements. MPEG-2, WMV or Final Cut Pro >ProRes codec are good choices as well.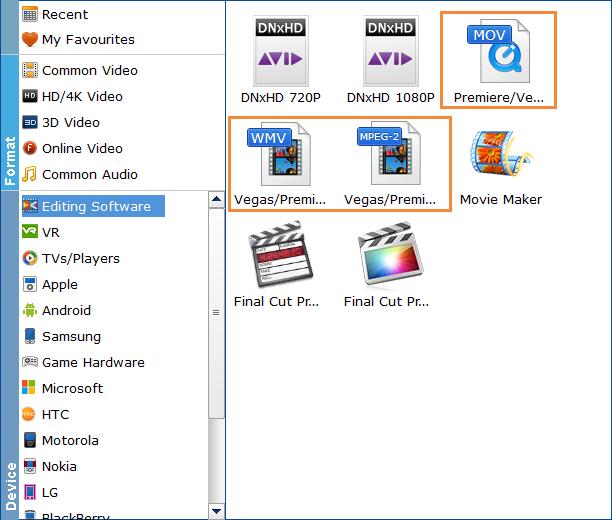 Step3. Hit Convert and it will begin fast video decoding, conversion and processing your .avi video at one go.
After the conversion is complete, get the resulted files via clicking the Open button and then you can import the result files to Adobe Premiere Elements without any trouble.
Final Words:
The major cause that Adobe Premiere Elements fails to import AVI files is that some required codec is missing and the file format is not supported. Therefore, transocding AVI file using DumboFab is the the most effective yet easiest solution recommended by us.