"Does the Nintendo Switch play DVDs?"—A question from gamefaqs forum
Can Nintendo Switch play DVDs? This is probably the most frequent question asked by many Switch lovers. And you might be disappointed that the answer to this question is No. Whereas thanks to the advancement of technology, you can watch DVD movies on a Nintendo Switch as long as you get the right method.
Part One: Brief Introduction to Nintendo Switch
It's a handheld, it's a tablet, it connects to your TV. Nintendo Switch, a modular game system that can play its games connected to a TV like a regular games console, or as a tablet-style handheld with its own controls. The 6.2-inch screen can be propped up on its own kickstand, with detachable controllers that each act like their own miniature Wii Remote motion controllers.
It's not a new idea that a tablet device can be plugged into a TV for a home gaming experience, but Nintendo makes it ridiculously simple. As such it feels original. Simply slide the portable console into a plastic housing, which is both powered and connected to a TV through HDMI, and your game or Nintendo homescreen appears on the big screen instead.
When docked, the Switch ups the graphical experience to Full HD 1080p (from the 720p on the device itself). Not all games will attain that – The Legend of Zelda: Breath of the Wild maintains a resolution of 900p in TV mode, for example – but when they do their graphical fidelity is at least upped, approaching that of an average Xbox One or PS4 game.
Part Two: Methods to Play DVDs on Nintendo Switch
The direct answer for if Nintendo Switch plays DVD disc is NO. The Nintendo Switch has cartridge-based media and cannot be used with optical discs, such as CDs, DVDs, and Blu-Rays. It can only be used with it's own proprietary cartridges for games and microSD cards for extra storage.
Method 1. Play DVD Files on Nintendo Switch via Homebrew App – Unsafe
Homebrew app is another possible solution to play DVD discs with Nintendo Switch, as some netizens explained. It is a way that hacks your Nintendo Switch and then enable DVD playback. It may work for some versions of Switch, however it goes against Nintendo's terms of service and may result in a ban. The ban will prevent you from accessing the official servers and this will affect you to download games, so it is not recommended.
Method 2. Watch DVD Movies on Nintendo Switch via YouTube/Hulu App
Though Nintendo Switch highlights its gaming system, it adds YouTube and Hulu apps for people to watch the online streaming contents. The YouTube Movies provides a variety of channels that have licensed movies offered for free, so if you want to watch some DVD discs on Nintendo Switch with the same titles, you can simply browse the listing on YouTube and find the ones you are interested in. This is an indirect way but it indeed helps a lot when you want enjoy movies and videos on Nintendo Switch.
Method 3. Run DVDs on Nintendo Switch with VLC Media Player
The Switch has no hardware to run DVDs. Well, VLC media player is the first and only DVD media player said to support Nintendo Switch someday so as to make it possible to play DVD files directly from SD card and USB storage. Though the release date hasn't yet been confirmed, you can first learn to rip DVD discs to MP4 or any digital files to USB flash drive and SD card. From this point, we highly recommend DumboFab DVD Ripper.
What can this DVD ripper do?
Rip and convert your DVDs to Nintendo Switch, Wii, PS4, Xbox supported formats
Edit videos with trimming, cropping, adding text, other effects
A simple and intuitive interface for both beginners and professionals
Rip DVDs to a number of video formats, including MP4/MOV/MKV/AVI/WMV, etc
Support batch conversions and fast ripping speed
Compatible with both Win and Mac computer systems
Steps to make Nintendo Switch play DVDs with DumboFab DVD Ripper
Step 1. Launch DVD Ripper and add disc videos.
Open the DumboFab DVD Ripper program on your PC after it is downloaded and installed. Select the disc icon from the main software interface to add DVD files.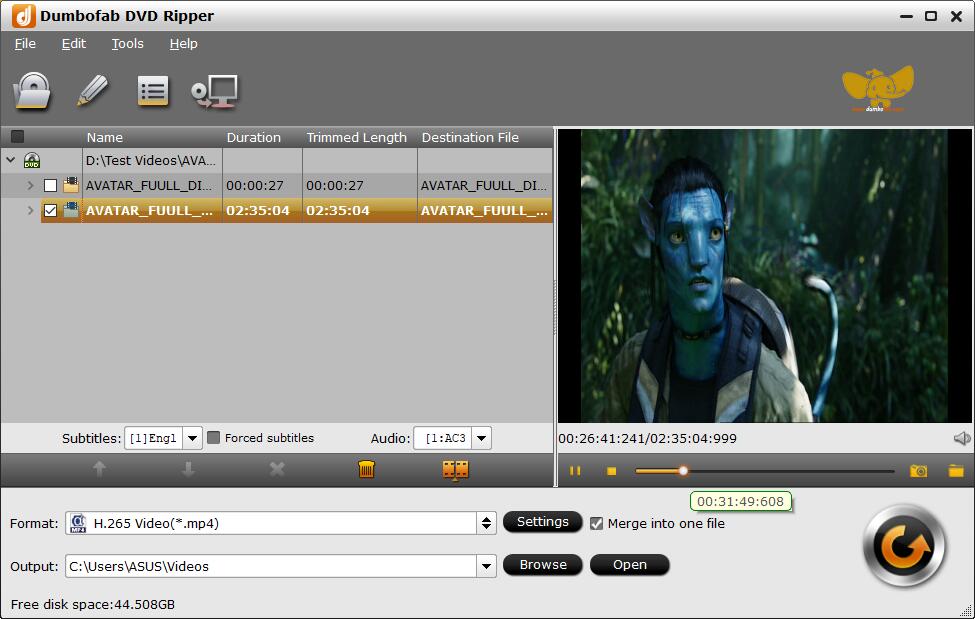 Step 2. Choose an output format that Switch supports.
Click "Format" drop-down list, and move mouse cursor to "Common Video" category and select H.264 Baseline Profile Video(*.mp4) as the output format. Optionally you can choose preferred audio tr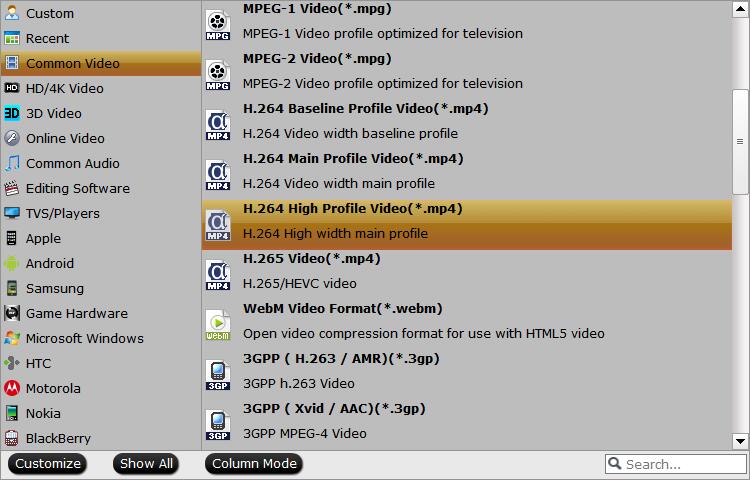 Flexible options are offered to further reduce the size of the ripped MP4 video. Click the Settings button beside the profile bar and enter into the "Profile Settings" window. A slew of other variables such the video/audio codecs, pixel dimensions, frame rate, bit rate, audio sampel rate, etc. will help convert a DVD at 7.5GB to a smaller MP4 file at 1.0GB-1.4GB.
And if you click on the "Video Edit" button, you can customize your video per your liking. For example, you can add text, image, and even subtitles to it.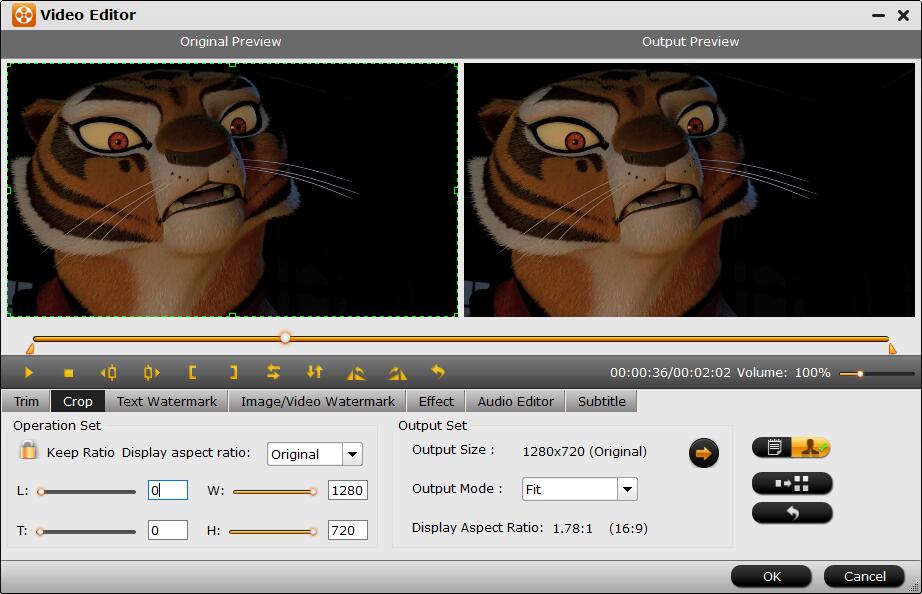 Step 3. Convert DVD to Nintendo Switch.
Finally, hit Start All to start DVD ripping for Nintendo Switch.