For dropping some files onto a drive at work and "sneaker-netting" it home, sure, the USB Flash drive is quite good. While, when you deleted some photos from the drive by mistake, any way to recover deleted photos from USB flash drive easily?
The answer is Yes. If you can physically access the drive, you can recover data that has been accidentally removed from the USB.
Method 1. Recover Deleted Files from USB using EaseFab Data Recovery (100% workable way)
The method of Using the command line ir restoring the previous versions doesn't ensure the data recovery from your USB flash drive. Moreover, sometimes these methods are tedious and in-efficient. If you failed to recover deleted files from USB drive with the methods above, then you're recommended to use a professional data recovery software like EaseFab Data Recovery to get the job done.
EaseFab Data Recovery is a professional and efficient tool that can completely recover deleted or lost files from an external storage device such as USB flash drives, pen drive, SD card, SSD, HDD, camcorder, digital camera, and so on. With it, you can easily undelete files from a formatted USB device, restore files after virus-infected USB, or any other data loss issue from USB flash drive.
[Tutorial]How to recover deleted photos from USB flash drive/pen drive with a few clicks
Step 1. Select the USB drive to scan
Connect your USB drive to your computer and then launch EaseFab Data Recovery.
Choose your USB drive under External drivers, click "Next" and select "Quick Recovery", then click "Start" to begin scanning.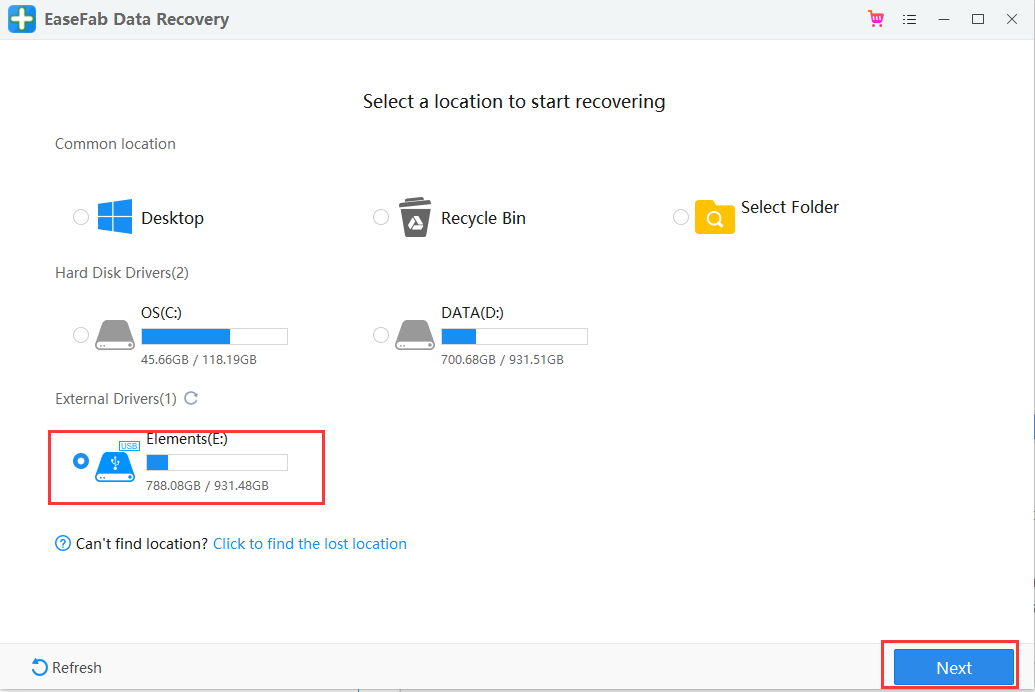 Step 2. Check and prewiew USD drive data
When the scanning completes, you can browse your files according to "File Type", "File Path" or "Deleted" methods to locate the deleted or lost photos on your USB drive.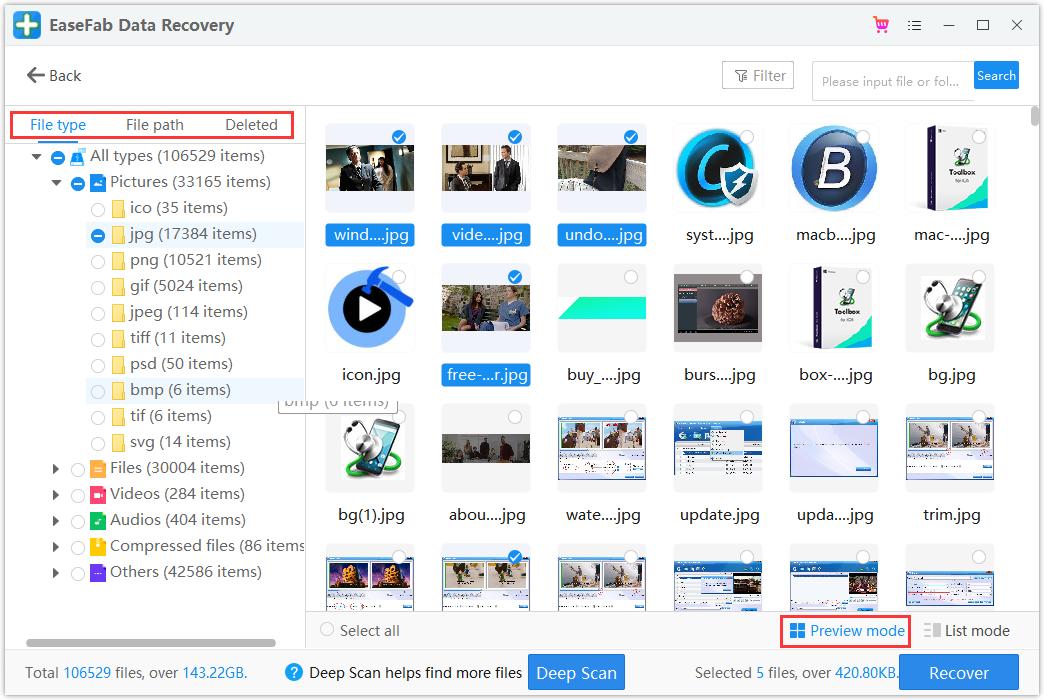 Step 3. Restore flash drive data
After checking and finding lost USB drive files, click "Recover" to restore them. You shall save the found photos to a safe location on your PC rather than to your USB drive.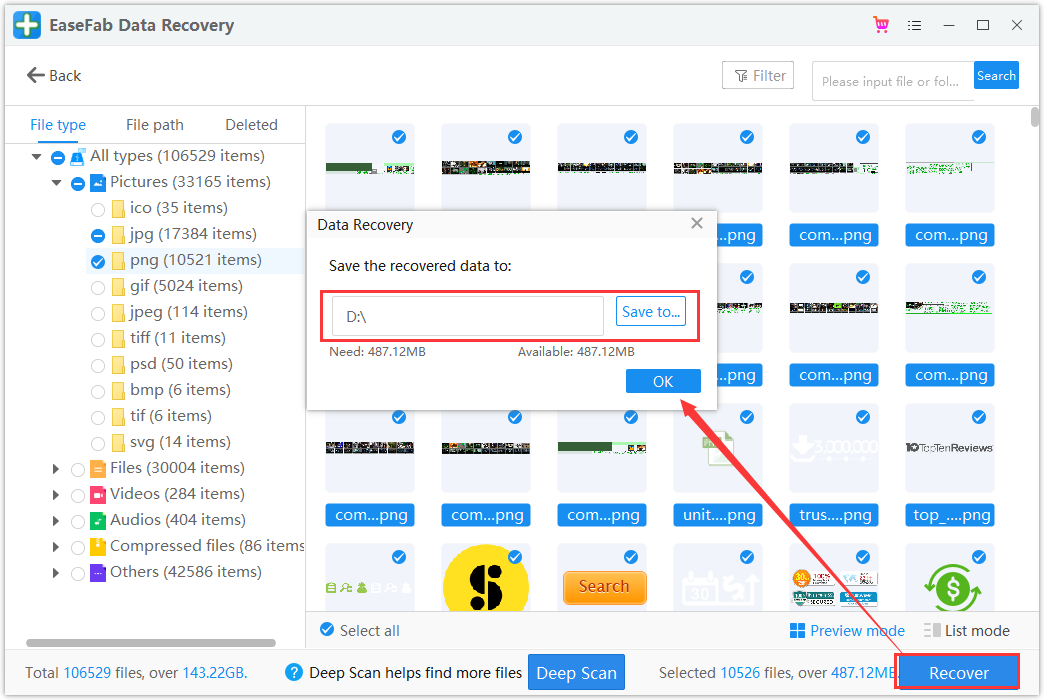 Method 2. Recover Deleted Photos from USB Drive Using CMD (Only recover hidden files)
The Command Prompt (CMD) is a windows processor that can be used to enter commands using the command line. If your files are not deleted but missing from your USB flash drive or a pen drive, then you can follow this method to recover hidden files including photos on USB with CMD. Below are the detailed steps.
Step 1. Connect the USB flash drive to your computer. Make sure that it is recognized by the system.
Step 2. Open a command prompt by pressing Windows + R and typing CMD in the search box and press enter to access Command Prompt Window.
Step 3. Type chkdsk X: /f in the Command Prompt window and press Enter. Just make sure to replace "X" with the letter assigned to your USB flash drive.
Step 4. Type attrib -h -r -s G:\*.* /s /d and press Enter. (G is the USB drive letter. You should replace G depending on your own USB drive letter shown on the computer)
Step 5. Wait for the process to complete and close the window. Then you can check if your files are back.